Young Arbitrators Forum (YAF)
ICC YAF to support the 3rd International Meeting on Arbitration in Coimbra
This event is the most attended event in Portugal for Arbitration practitioners.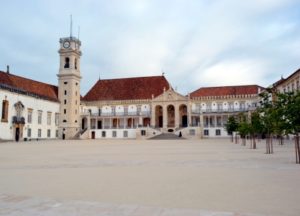 The conference will take place on 24-26 October 2013 in the Faculty of Law of the University of Coimbra.
The purpose of this conference – this year in its third edition – is to be a forum for reflection on commercial and international arbitration essentially geared to Portuguese and Spanish venues and participants. In particular, this conference aims at promoting: (i) the strengthening of the Portuguese speaking arbitral community and its valorization in the Iberian-American and African contexts, (ii) the advancement of arbitration law and of arbitration as alternative dispute resolution and (iii) the involvement of the academia and of the judicial power, as indispensable parties to the progress of arbitration.
Young arbitrators will have the opportunity to meet renowned arbitrators including Fernando Mantilla-Serrano, the Colombian Member of the ICC International Court of Arbitration, (see the list of the members of the court here) and Yves Derains, President of ICC Institute of World Business Law.