G20
ICC meets with Australian government as business preps for 2014 G20 Summit
A delegation from the International Chamber of Commerce (ICC), headed by ICC Secretary General Jean-Guy Carrier has today concluded a visit to Australia to meet with government officials, business and academia in preparation for the Australian presidency of the G20 in 2014.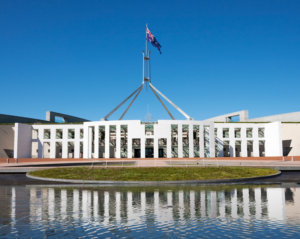 In cooperation with ICC Australia and the Australian Chamber of Commerce and Industry (ACCI), ICC held two consultations with business and chamber leaders, ambassadors and government officials to gauge the outlook of all groups toward strengthening the G20 and Business-20 Summits in Brisbane in November 2014. The visit also included meetings with key government departments – including the prime minister and cabinet's office, Treasury and the Department of Foreign Affairs and Trade – to emphasize the role of world business in the G20 process.
"ICC is bolstered by this warm welcome from Australian business as we seek the best path forward towards Brisbane in 2014," said ICC Secretary General Jean-Guy Carrier. "The discussions with Australian business will feed into the 'Business 20' policy development process so as to ensure that business recommendations reflect the broad base of companies large and small throughout the Asia-Pacific region." The Australian government has formed a 'Business 20' group of business leaders, similar to business groups formed by the G20 presidencies of Korea, France, Mexico and Russia ahead of their respective Summits. ICC has welcomed this development and is very pleased with the open and inclusive approach taken by Australia to ensure the voice of business is widely and effectively represented in 2014.
"ACCI welcomes the role played by the Australian government, the Australian business community and the Asia-Pacific region in helping to shape a business and political consensus from Summit to Summit," said ACCI Chief Executive Peter Anderson. "We are of course particularly pleased to have the G20 Summit on Australian soil next year and we look forward to working closely with ICC."
The core objective of the Russian presidency for this year is to concentrate the efforts of G20 on developing a set of measures aimed at boosting sustainable, inclusive and balanced growth and jobs creation around the world.
"Australia shares the Russian presidency's priorities of job and growth creation, and is eager to advance practical policy processes in this context," Bryan Clark, CEO of ICC Australia said. "Members of ACCI and ICC Australia are the small, medium and large businesses that have an interest in providing input into the work of the G20."
The ICC G20 Advisory Group has been consulting with business globally over the last two years. To date, these meetings have been held in: Mexico City, Hong Kong, Zurich, Qatar, Istanbul, Washington DC, Beijing, Melbourne, Jakarta, Johannesburg and Berlin. Future meetings during 2013 are planned in London, Riyadh and Buenos Aires. Participants are invited to share views and priorities on the contemporary policy topics, and results from the consultation are fed into the business recommendations prepared for successive G20 Business Summits.