G20
ICC Chairman: G20 countries still not leading by example
Presenting pre-findings of an ICC Open Markets Index at an international business dialogue in Paris yesterday,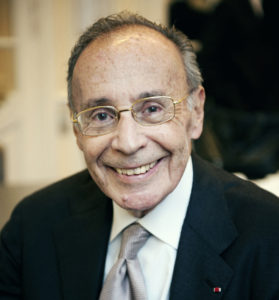 ICC Chairman Gerard Worms said that government authorities equipped with better information on their country's market performance were better able to honour commitments on open trade and investment and resist taking protectionist measures to 'protect' domestic industries and jobs. ICC's Open Markets Index provides a balanced and reliable measurement of a country's openness to trade and investment uniquely combining indicators of actual, de facto, openness of markets with those reflecting government measures considered barriers to market entry.
"At a time when the world economy remains at risk, protectionism undermines policies for economic recovery and job creation. We hope governments find the Open Markets Index to be a useful guide for concentrating on what needs to be improved, as well as assessing their own progress over time," Mr Worms said during the first session of the event hosted by the Organisation for Economic Co-operation and Development (OECD).
ICC will publish the second edition of its Open Markets Index in the lead up to this year's G20 Summit in St Petersburg, Russia.
"While G20 leaders play a key role in ensuring that governments around the world work collectively to lower trade barriers and stimulate growth and job creation, the Open Markets Index reveals that rather than leading by example, most G20 countries achieve only average scores for openness," said Mr Worms. "In particular, high-growth BRIC economies tend to perform below average on most measures of openness."
On day two of the OECD event, Jean-Guy Carrier, ICC Secretary General presented ICC's Business World Trade Agenda initiative, a global undertaking aimed at enabling business leaders to contribute concrete proposals for strengthening the rules-based multilateral trading system and to reconfirm business commitment to the objectives of the World Trade Organization.
The OECD International Business Dialogue 2013 brought together government officials and business representatives from OECD member countries, as well as major emerging economies, to identify the most pressing obstacles to international trade and contribute to informed policymaking based on first hand insights.