ATA Carnet
Bahrain on way to joining global ATA Carnet network
Aiming to raise awareness about the benefits and the procedures for the implementation of the ATA Carnet system in the Kingdom of Bahrain, the Bahrain Chamber of Commerce and Industry (BCCI) hosted a two-day workshop on 24-25 September for Customs, chamber staff and business.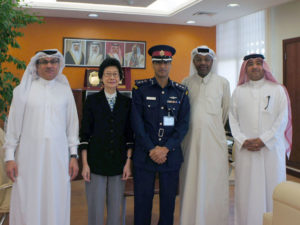 The ATA Carnet, the so-called passport for goods, is an international customs document that facilitates the temporary admission of goods into other countries without the need for normal customs procedures. Administered by the World Chambers Federation (WCF) of the Paris-based International Chamber of Commerce, (ICC), the ATA Carnet System is currently applied in over 70 countries worldwide. They are soon to be joined by Bahrain which ratified the International Convention for the Temporary Admission of Goods, more commonly known as the Istanbul Convention, in 2012.
The expansion of world trade has led to significant growth of temporary exports and imports of different kinds of goods. "With the anticipated implementation of the ATA Carnet System in Bahrain, the national economy is set to benefit from the simplified customs procedures," said Eng. Nabeel A.Rahman Al-Mahmood, Acting CEO of BCCI.
Conducted by Lee Ju Song, Director of ICC Asia and Chair of the ICC WCF International Certificate of Origin Council, the workshop followed a similar event held in coordination with the Dubai Chamber of Commerce and Industry (DCCI) in August.
Today, more than 175,000 ATA Carnets are issued yearly for thousands of customs transactions worth over US$ 25 billion. Goods covered include professional equipment, commercial samples and material for trade fairs and exhibitions. Some examples of note include: a prototype solar car, World Cup yachts, Giorgio Armani apparel, McLaren Grand Prix cars, Munich Symphony Orchestra instruments, Australian Olympic horses, Harley Davidson motorcycles and equipment for the Bolshoi Ballet, Cirque du Soleil, BBC and CNN.
For more information visit the ATA Carnet