Mediation week
3 things to expect from ICC Mediation Week
From 6-12 February, ADR professionals and students hailing from the four corners of the globe will converge in Paris, France for the International Chamber of Commerce's (ICC) much-anticipated Mediation Week (ICCMW). The world business organization's largest educational event of the year welcomes over 550 participants—from students and young professionals to world-renowned mediators and academics— for unparalleled capacity building and knowledge exchange each and every year.
Here are three things to know about the week-long event.
1. It is a prestigious competition that promises an unforgetting experience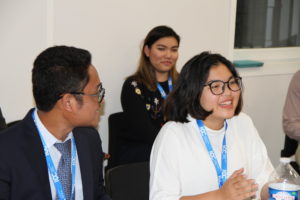 In today's increasingly global and turbulent economic environment, the ability to go beyond entrenched legal positions to find constructive solutions to business disputes is essential. That is why ICC is committed to the development of the next generation of mediators. Our aim is to build a professional culture that is oriented towards amicable and effective dispute resolution mechanisms, in an effort to preserve business relationships in a globalised world.
Created by ICC's International Centre for ADR, the ICC Mediation Competition provides the opportunity for students to improve a number of crucial competencies in negotiation—from teamwork and cross-team collaboration to creative solution generation and strategy. At the same time, the Competition is a unique chance for professionals to witness their peers in action and improve their respective styles and techniques.
So how does the Competition work? For six-days, 66 university teams from 33 countries compete in almost 150 mock mediation sessions for the title of ICC Mediation Week Champion. To test students at the mediation table, cases are strategically developed and curated on the basis of real-world disputes by a dedicated group of professionals. The students are evaluated by a panel of professional mediators, who provide feedback to the teams to help them improve.
2. It features an array of trainings and seminars for professionals at all stages of their careers
ICC Mediation Week is more than just a Competition. With a variety of different capacity building seminars and lectures, students and professionals have a range of development opportunities while they are not showcasing their skills at the mediation table.
For example, on 10 February, ICC will hold its annual International Mediation Roundtable, which is open exclusively to the professionals participating in the Competition. With some of the world's leading mediators present, the event offers an exceptional platform to exchange best practices, gain new insights about the latest industry developments and foster a truly international network of mediators. The 7th edition is set to introduce a new format with a specialised workshop on how to deal with emotions during mediations. The workshop is organised in partnership with the International Academy of Mediators.
Another Mediation Week highlight will be our "Stories Mediators Tell" session. Led by Competition veteran, Lela Porter Love, the intergenerational session invites a panel of professionals to share the experiences that have helped shape and define them as mediators or their inspiring mediation-related projects. These thought-provoking stories encourage the students, coaches and professionals of ICC Mediation Week to interact with speakers and among themselves in an informal setting, to bridge generational gaps.
3. It is an opportunity to expand networks through our range of exciting social events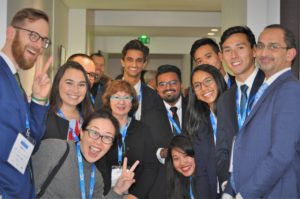 From networking cocktails to the popular Competition party, ICC Mediation Week is the place to develop personal and professional networks in fun and dynamic environments. Held in venues throughout the French capital, ICC Mediation Week invites its diverse group of participants to connect, make new friendships and even set new business partnerships in motion. Now in its 15th edition, ICC is proud to see many participants return to the event, their role often evolving in line with their career path – making ICC Mediation Week the highlight of the mediation industry calendar. What's more, there is even a dedicated mobile application, the ICC DRS app, to stay in contact with event participants.
Global law firm, Clifford Chance, aligns with capacity building goals and has been a long-term supporter of ICC Mediation Week. They join this year's event as Headline Sponsor.