Arbitration
Wallgren-Lindholm to take reins as Chair of ICC Arbitration and ADR commission
The International Chamber of Commerce (ICC) has named Carita Wallgren-Lindholm as incoming Chair of its Commission on Arbitration and ADR. Ms Wallgren-Lindholm will take over the helm of the commission from Christopher Newmark whose term ends on 31 December 2017. The announcement was made during a meeting of the commission which took place in Sydney on 7 October.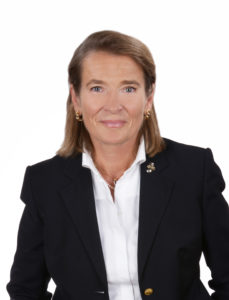 A founding partner of the Finnish boutique law firm Lindholm Wallgren, Attorneys Ltd and a former board member of ICC Finland, Ms Wallgren-Lindholm has served as a member of the ICC Commission on Arbitration and ADR since 1996, and as a vice-chair of the commission since 2011. She became a member of the ICC International Court of Arbitration in 2012.
"It has been an honour for me to chair the commission for the last four years," said Mr Newmark who has been involved in the work of the commission for close to a decade. "It is a unique institution, which has a great deal to offer the world of arbitration and ADR. With Carita at the helm its future is looking very bright. I look forward to supporting her in her new role and to helping see the Task Forces on Emergency Arbitration and Witness Evidence through to their conclusion."
Commending the work Mr Newmark had undertaken during his four-year term as commission chair, Alexis Mourre, President of the International Court of Arbitration, said: "Chris has raised the commission to a new level by shepherding projects of such importance as the ICC Report on Decision on Costs, the Task Force on Emergency Arbitrator Proceedings, the Task Force on Maximizing the Probative Value of Witness Evidence and the ICC Report on Financial Institutions and International Arbitration, a breakthrough in the industry. Chris was also instrumental in supporting the Court's efforts to introduce more transparency and efficiency in ICC Arbitrations. For all this, ICC is indebted to him. I also welcome and wish good luck to his successor, Carita Wallgren, who is a leading figure in international arbitration. She was also one of the most active Vice-Presidents of the Commission under Chris' term. No better choice could have been made to take the commission's leadership."
With a background in public mergers and acquisitions and board advisory – including governance and internal investigations – Ms Wallgren-Lindholm has been a full-time arbitrator since 2013 with wide experience in international arbitration.
Ms Wallgren-Lindholm said: "The officers and staff of ICC are unparalleled in their multiculturalism – true citizens of the world – and provide a comfortable habitat for those of us who come from rather marginal parts of the world. I look forward to this opportunity to chair this thought-leading commission in this environment and to shadowing Chris on the job during the months that he has left as chair.
"As a native of a small country I have learned that institutions matter, and so does their leadership and governance. I was raised in the spirit that law matters, as well as the (peaceful) resolution of conflicts in and between societies and people. The evolution that I have witnessed in the commission during the 20 plus years that I have been a member is remarkable. The current modern leadership, and the focus and quality of work and debate, makes it difficult to imagine a more meaningful, and also challenging, environment to operate in."
Ms Wallgren-Lindholm speaks Swedish, Finnish, English and French and has published and lectured in the areas of conflict management, arbitration, takeovers, corporate governance, CSR and legal ethics.
Ms Wallgren-Lindholm will formally take over as commission chair on 1 January 2018.