Global governance
Tribute to Alain Plantey, former President of International Court of Arbitration
Past and present members of ICC have been paying tribute to Alain Plantey, President of the International Court of Arbitration of the International Chamber of Commerce from 1989 to 1996, who died on 3 March 2013 at the age of 88.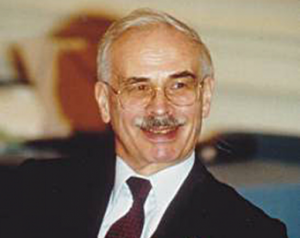 Mr Plantey is remembered warmly for the energy and commitment he gave to developing the ICC International Court of Arbitration and its Secretariat and laying the foundations for their future development. The many achievements that marked his presidency include the establishment and expansion of regional consultative groups on arbitration in Arab countries, Asia and the Pacific, Latin America and Europe. Another of his accomplishments was the creation of new sources of information on international arbitration, including the ICC International Court of Arbitration Bulletin, a documentation centre within the Secretariat of the Court, databases of arbitral decisions and the dissemination of publications in an increasingly wide range of languages. He was also a leading force in the introduction of a computerized system of managing the Court's rapidly growing caseload.
Mr Plantey was elected to the presidency of the ICC International Court of Arbitration after a lifetime of service to the international affairs of his native France. A doctor of law and graduate of France's prestigious training school for senior civil servants (ENA), he began his career at the Conseil d'État. His interest in foreign relations quickly led to prominent positions within the French foreign and overseas ministries. From 1961 he was closely involved in African affairs and in 1967 was appointed France's ambassador to Madagascar. This rich and diverse experience gave him a rare understanding of the importance of international cooperation and commerce. It is significant that one of his early initiatives at the helm of the ICC International Court of Arbitration was to add the word "international" to its name to better reflect the composition of the Court and the premises underlying its approach to arbitration.
A man of action and determination, Mr Plantey was also a man of reflection who leaves a legacy of writings which again reflect the breadth of his vision and interests. Writing in the Bulletin almost 20 years ago, he predicted with remarkable foresight the rewards and challenges of globalization and the future rise of international arbitration. Throughout his presidency of the Court, Mr Plantey championed the cause of international arbitration with vigour and conviction. ICC mourns his passing and extends its sincere condolences to his family.