Global governance
Supply chain financing summit secures first-rate speaker line-up
ICC has lined up some of the world's most respected supply chain financing experts to shed light on the range of tools and solutions available to help maintain resilient supply chains.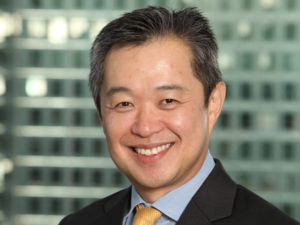 Slated to speak at ICC's 2nd Annual Supply Chain Financing Summit, the experts will bring a wealth of experience to discussions, making the summit an unmissable event for chief financial officers, corporate credit and risk managers, corporate treasurers, bankers, insurers, consultants and vendors working in the field of trade and supply chain finance.
Among the speakers are:
• Kah Chye Tan, Chair, ICC Banking Commission
• Andre Casterman, Head of Corporate and Supply Chain Markets, SWIFT, Belgium; Co-Chair, ICC URBPO Project
• Daniel Schmand, Managing Director, Head of Trade Finance and Cash Management Corporates EMEA, Deutsche Bank AG, Germany; Member of the Advisory Board, ICC Banking Commission
• Steven Beck, Head of Trade Finance, Asian Development Bank, Philippines
• Manoj Menon, Global Head of Trade Services, The Royal Bank of Scotland, United Kingdom
• Peter Mulroy, Secretary General, Factors Chain International, Netherlands
• Alexander Mutter, Head of Trade & Cash Industry Advisory EMEA, Deutsche Bank, Germany
• Markus Wohlgeschaffen, Managing Director, Global Head of Trade Finance & Services, UniCredit, Germany
Working capital solutions are vital for meeting the challenges of globalization and increasing market volatility in the wake of the financial crisis. The ICC supply chain summit is an essential part of the ICC Banking Commission's efforts to create new financial solutions that can help banking and business professionals worldwide meet such need and reinforce supply chains.
"Our supply chain financing summit is an opportunity not to be missed," said Thierry Senechal, Senior Policy Manager, ICC Banking Commission. "It offers participants a rare opportunity to keep pace with the latest supply chain developments and we are thrilled to have such an outstanding line up of speakers at the event."
Organized by the ICC Banking Commission, a leading global policy and rule-making body for the banking industry, the 2nd Annual Supply Chain Financing Summit will take place on 6-7 November 2013 in Paris. The event receives the sponsorship of China Systems, Crossflow Payments, Demica, Premium Technology and Surecomp.
All participants will receive ICC certification at the close of the summit which will allow them to claim 12 Professional Development Units (PDUs), accredited by the Institute of Financial Services, as a course for the Certified Documentary Credit Specialist Recertification programme.
To view programme and to register now visit ICC Events & Trainings