Sustainability
Rodolfo Lacy of OECD discusses border adjustment measures and environmental sustainability with ICC
With less than two weeks until COP25, ICC will host a trade and climate consultation on border adjustment measures with Rodolfo Lacy, Director for the Environment Directorate at the Organisation for Economic Co-operation and Development (OECD).
Before the consultation took place, Mr Lacy sat down with ICC to discuss how OECD countries are approaching environmental trade policies.
How does the OECD track environment-related spending, in particular for climate and biodiversity?
Mr Lacy: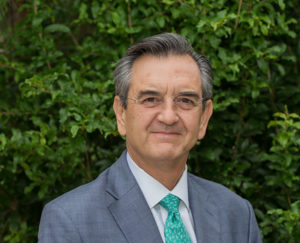 The recently published OECD report on climate finance provided and mobilised by developed countries for climate action in developing countries estimates that climate finance reached US$ 71.2 billion in 2017, up from US$ 58.6 billion in 2016. The goal to reach US$ 100 billion in annual climate finance by 2020 is still attainable but we must urgently step up our efforts to provide public climate finance and improve its effectiveness in mobilising private finance. Multilateral development banks are reporting a significant rise in their climate finance outflows in 2018, which we will be analysing as soon as their activity-level data is available to us.
OECD's report prepared for the G7 Environment Ministers in Metz on 5-6 May provides a preliminary estimate of global finance flows for biodiversity based on available datasets: ~ US$ 50-80 billion a year. The report also highlighted that countries do not report on biodiversity spending in a consistent and comparable, and datasets on both public and private finance are incomplete. There is a clear need to better track resource flows for biodiversity.
108 countries currently report to the OECD information on environmentally-relevant economic instruments (including for biodiversity) and the revenue they generate, through OECD's PINE database. Revenues for biodiversity-relevant taxes averaged US$ 7.5 billion/year between 2014-2016, and there is scope to scale this up: biodiversity-relevant taxes revenues are only 1% of revenues generated from environmentally-related taxes.
The OECD is now working on a more comprehensive overview of global biodiversity finance at the request of G7 Environment Ministers to inform discussions on resource mobilization in the Post-2020 Global Biodiversity Framework.
What are some of the challenges faced by OECD countries seeking to adopt green trade policies?
Mr Lacy:
There are multiple ways to ensure that global trade more effectively supports environmental sustainability.
Ensuring that trade rules facilitate trade in environmental goods and low-carbon technologies is a base measure – one that is vital to achieve the Paris Agreement and SDGs.
This means removing tariff barriers. Tariffs on environmental goods are low at an average of 0.8% in OECD countries, but average 4% outside the OECD, making environmentally-friendly goods more costly than they need to be.
Early resumption of the plurilateral Environmental Goods Agreement (EGA) negotiations has important potential here.
Tariff barriers matter but non-tariff barriers may matter even more.

Evidence has shown that Local Content Requirements (LCR) measures frequently attached to Feed-in-Tariffs (FiTs) for renewable energy development are associated with a decline in trade and a loss in international competitiveness, as measured by the reduction in exports in non-LCR affected sectors in imposing economies. This undermines the growth and innovation opportunities that come from a diverse economy.
Burdensome customs procedures, testing and certification requirements, restrictions on firm ownership and temporary movement of professionals could have the same negative effects.
ICC consultation series on trade and climate
In recent months, ICC has hosted a series of consultations with business leaders, policymakers, academic experts and economists to discuss the alignment of international trade and climate change.
The first consultation took place on the margins of this year's UNGA with Jim Bacchus, author of The Willing World: Shaping and Sharing a Sustainable Global Prosperity, who led a conversation on the feasibility of a WTO climate waiver.
ICC will host its fourth and final trade and climate consultation on 4 December on carbon pricing at the Spanish Chamber of Commerce in Madrid. The consultation will take place on the sidelines of this year's COP 25 with Stefano De Clara, Director, International Policy, International Emissions Trading Association (IETA), moderating the discussion.