Young Arbitrators Forum (YAF)
Registration open for Global ICC YAF Conference
Registration has opened for the 4th Global Conference of the International Chamber of Commerce (ICC) Young Arbitrators Forum (YAF) on 27-29 June in New York City.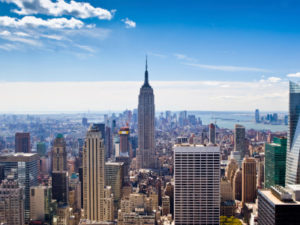 During two days of interactive academic sessions, delegates will learn from world-renowned arbitrators, officers of the ICC International Court of Arbitration and its Secretariat, and fellow participants. In one highly anticipated debate, state representatives, investors, arbitration practitioners and academics will tackle some of the most controversial issues in investment arbitration.
"With a top-class group of speakers, an exceptionally interactive programme and the incomparable setting of New York City, the 4th Global ICC YAF Conference is designed to be the young practitioners' event of the year," said Jose Feris, Deputy Secretary General of the ICC International Court of Arbitration.
Keynote speakers are Salim Moollan, Vice-President of the ICC International Court of Arbitration, who will discuss "Fostering legitimacy in international arbitration" and Lucy Reed, Head of the International Arbitration Group at Freshfields Bruckhaus Deringer, Hong Kong, who will reflect with participants on "Appointing a young(er) arbitrator: Why and why not?"
The Conference will not be all hard work. After kicking off with a welcome cocktail on 27 June, the programme continues with networking and social activities, including a museum visit, a trip to the new High Line Park and time to relax at a beer garden.
Mark Goodrich, White & Case, Tokyo, who participated in the previous Global YAF Conference in Paris said: "A fantastic event – it is rare that learning and networking can be so much fun!"
In an informal and lively social atmosphere, participants will strengthen links within the young arbitration community and interact with some of the stars and rising stars of international arbitration while enjoying the sights of New York.
"The Conference will be a unique opportunity for all ICC YAF chapters to get together and share experiences and ideas with fellow arbitration practitioners from all corners of the globe," said Hannah Tuempel, Manager of ICC Dispute Resolution Services.
Through its regional chapters, ICC YAF hosts numerous events all over the world every month and a global conference every two years which is an occasion for young arbitration practitioners to come together and get involved in the kind of top level debates that are often reserved for the most experienced practitioners.
YAF global events are open to arbitration and dispute resolution practitioners aged up to about 40. Counsel, arbitrators, corporate counsel and academics are welcome whether or not they are YAF members.
Previous YAF global events have taken place in Barcelona, Rio de Janeiro and Paris.