Mediation
MOU with Arbitration Place boosts ICC Arbitration in North America
A memorandum of understanding (MOU) between ICC and Arbitration Place – an arbitration hearing centre in Toronto – is set to benefit the international arbitration community and reinforce the International Court of Arbitration of ICC's commitment to North America.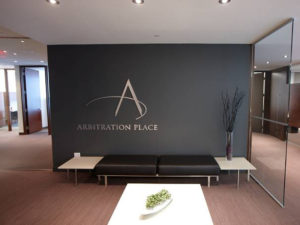 Established shortly ahead of the opening an office of the ICC Court's Secretariat in New York, the agreement is the latest measure taken by the Court to bolster its presence in North America. The region comprises one of the largest constituencies of ICC Arbitration users and as such North American parties are a significant demographic for the Court. The MOU is in line with ICC's objective to make the quality services of the Court's Secretariat more accessible to parties, their counsel and arbitrators in the region.
"The agreement substantiates our commitment to North America and will be an excellent platform for the Court's activity in Canada," said Andrea Carlevaris, Secretary General of the International Court of Arbitration. "I visited Arbitration Place's excellent facilities earlier this year and was very impressed."
Kimberley Stewart, CEO of Arbitration Place said: "We are delighted to welcome ICC to Arbitration Place. We hope that users of ICC Arbitration will consider our state-of-art hearing facilities and benefit from our all-encompassing service. Toronto is an excellent location for hearings and is easily accessible with convenient and direct flights from almost everywhere."
ICC Canada Chair Barry Leon, Head of the International Arbitration Group at Perley-Robertson, Hill & McDougall, added: "Parties and arbitration practitioners are increasingly considering Canada as a seat and venue for their arbitrations. ICC Canada welcomes ICC's presence at Arbitration Place in Toronto and we look forward to the increased use of ICC Arbitration to resolve commercial and investor-state disputes as ICC increases its focus on Canada and the United States."
Under the parameters of cooperation outlined in the MOU, Arbitration Place will provide office facilities for the Court of Arbitration to conduct its operations in Toronto. In return, ICC will advocate the use of Arbitration Place for arbitration hearings in the city.
Celebrating its 90th anniversary in 2013, the ICC International Court of Arbitration is one of the oldest and most respected institutions for international commercial arbitration, an appealing alternative to litigation for companies and states. In addition to the Court's wealth of expertise, partnerships with respected partners such as Arbitration Place demonstrate ICC's commitment to keep pace with contemporary interests and concerns of dispute resolution service users around the world.