Arbitration & ADR Commission
Melanie van Leeuwen to lead ICC's Commission on Arbitration and ADR
ICC has appointed Melanie van Leeuwen as Chair of its Commission on Arbitration and ADR for a three-year term.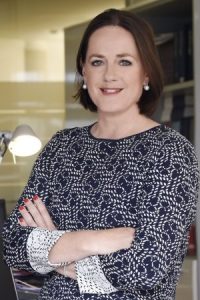 The Commission on Arbitration and ADR is ICC's unique Dispute Resolution Services think tank pooling expertise on arbitration and ADR to raise awareness of emerging issues and inform the development of ICC's pioneering dispute resolution activities. The diverse and expansive group, comprising close to 1,000 members from more than 90 countries, ensures ICC's leadership position in dispute resolution services in line with its strategic objectives.
Ms van Leeuwen is a partner at Derains & Gharavi International. She has been a member of the Commission since 2008, having served as a Vice-Chair since 2018. Until now, Ms van Leeuwen has been the liaison officer between the Commission's Steering Committee and the Working Group on Information Technology in International Arbitration. Ms van Leeuwen succeeds Carita Wallgren-Lindholm, the Commission's Chair since 2018.
Congratulating Ms van Leeuwen on her new position, President of the ICC International Court of Arbitration Claudia Salomon said: "Melanie has a stellar reputation as counsel and arbitrator in arbitration but is also known as a tremendous leader and communicator, with a demonstrated and long-standing commitment to the work of the Commission. She is the right person to take the Commission forward."

Secretary General of the ICC Court and Director of ICC Dispute Resolution Services Alexander G. Fessas said: "The Commission's role in building dispute resolution infrastructure and advancing our collective understanding of arbitration and ADR is essential. I warmly congratulate Melanie on her appointment and wish her every success in her new role. ICC Dispute Resolution Services looks forward to working closely with her and the Commission's Steering Committee."
A Dutch national, Ms van Leeuwen has been practising international arbitration exclusively since 1996. She has handled over 100 arbitrations as counsel and arbitrator in disputes arising out of international commercial contracts, cross-border investments, joint ventures, mergers and acquisitions, construction projects and investment protection under international law. Ms van Leeuwen's experience spans across sectors such as energy, mining, media, information and communication technology, construction and engineering, real estate, aviation and infrastructural and defence projects. She also regularly represents clients in annulment, enforcement and consolidation proceedings before the Netherlands state courts.
Commenting on her appointment, Ms van Leeuwen said: "The Commission's constitutional role within ICC is to act as the incubator of ideas that keeps ICC Arbitration and its other dispute resolution services vital to the ever-expanding community of its users. The Steering Committee will be focused on improving the engagement with the Commission's membership, revising our working methodologies and taking advantage of recent technological advancements. The name of the game is evolution, not revolution. I am extremely pleased to lead that charge."
Ms van Leeuwen will lead her first Commission meeting as Chair on 23 November 2021.