Trade & investment
Launch event explains new ICC Rules for Forfaiting
The ICC Banking Commission, ICC UK and the International Forfaiting Association (IFA) today officially launched the ICC Uniform Rules for Forfaiting (also known as URF 800) at SNR Denton Headquarters in London.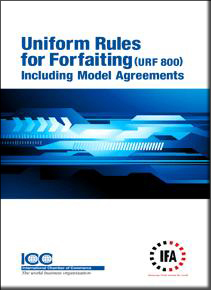 Forfaiting, a form of international supply chain financing, provides a vital finance component for a number of trade instruments, including letters of credit, bills of exchange, promissory notes and invoice purchases. The new URF provide the contractual framework to transform these instruments into viable banking investments.
The heavily-anticipated event brought together key players involved in international trade, banks and specialized finance houses. Speakers gave an outline of the rules, what they mean and how they can be used to expand business. They included IFA Chairman Paolo Provera, Executive Secretary of the ICC Banking Commission Thierry Senechal, IFA Deputy Chairman Sean Edwards and SNR Denton Partner Geoff Wynne.
ICC's new Uniform Rules for Forfaiting (URF) came into effect on 1 January 2013 after more than three years of intensive drafting. The rules, which were approved at the last ICC Banking Commission meeting in Mexico City in November 2012, will govern a market estimated at more than US$300 billion a year.
The URF launch highlighted that it is more essential than ever for exporters and other companies engaged in international trade to monetize their receivables. These receivables may take different forms; promissory notes, bills of exchange and letters of credit in a variety of jurisdictions. The forfaiting industry can accommodate and provide finance for all these types of instruments and even enable exporters to provide attractive sales terms for their buyers. The URF are clear and set out procedures for both corporate and financial institutions engaged in forfaiting.
Encompassing the entire field of trade finance, entry into this new field signals the expanding role of the ICC Banking Commission. With more than 600 members in over 100 countries, the commission has gained a global reputation as the authoritative voice in the field of trade finance.
Learn more about the ICC Banking Commission.
Get your copy of the new Uniform Rules for Forfaiting.