Competitive markets
IE University, ICC launch Smart Trade Venture Day: Boosting trade in a post-COVID-19 environment
Today, IE University together with the International Chamber of Commerce (ICC) launched the "IE Smart Trade Venture Day", a global challenge that seeks to support innovative projects after the impact of COVID-19. The Competition is particularly geared to startups with a focus on trade digitalisation, health, supply chain resilience, trade finance and any other issues relevant to helping small- and medium-sized (SMEs).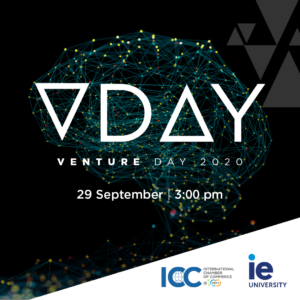 The initiative aims to promote projects that can contribute to the global business environment and encourage new solutions to the trade and supply chain landscape. The on-going global health crisis has made it clear that many of our current trade dynamics must change. The Competition seeks to champion the best companies and entrepreneurs who are working to develop sustainable solutions to better facilitate global business.
Interested participants can present their proposals from 17 June – 30 August 2020 via the Competition website. All initiatives will be evaluated based on their added value to the trade sector, feasibility, market opportunity and implementation time. The five most promising startups will be invited to pitch their project at Venture Day Online to take place on 29 September 2020. There they will present their solutions directly to representatives of IE, ICC and other multilateral organisations, receiving training and other prizes. The winners will also have the opportunity to leverage respective networks of the organising parties and build relationships that will enable them to quickly go-to-market with their solution.
For more information or to register, please visit the IE Smart Trade Venture Day website.