Diversity
ICC@100: The global workforce of ICC
The International Chamber of Commerce's (ICC) Centenary Summit takes place in Paris next week, marking the launch of a series of global celebrations under the theme The Next Century of Global Business. In the lead up to the celebrations, we spoke to the people that have propelled our organisation over the years; ICC employees.
ICC's global workforce, based in more than 90 countries, is united by a set of shared values and the organisation's vision to enable business to secure peace, prosperity and opportunity for all.
We spoke to four employees in four countries for their perspectives on the World Business Organization and what drives their work today.
Christian Francois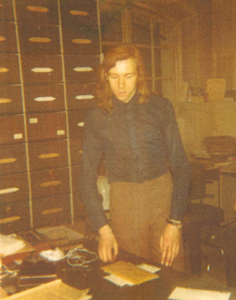 Christian Francois is the longest serving staff member at ICC's headquarters in Paris. He began his career in 1972 at the age of 18, at ICC's former address in Paris' 8th arrondisement.
A valued member of the ICC team, Christian speaks fondly of his almost half century of working in our Mail Room saying that for him, ICC has acted as a family over the years. This is not surprising, considering his father, Marcel Francois, joined ICC in 1927 and also spent his career at ICC.
Asked about the changes he has experienced, Christian said ICC's international workforce had more than tripled in headcount during his career and that technology had transformed his work. When Christian began working, not only was he required to stamp all the organisation's mail manually, he had to deliver and collect certain packages via the Paris public transport system, the Metro. The Internet was a colossal change within Christian's lifetime, and has revolutionised the way he communicates with clients and service providers. Although technology has advanced many aspects of Christian's work and streamlined the Mail Room's processes, this has also created an added pressure from clients expecting immediate delivery. Christian has kept pace with the rapid evolution of technology that has impacted his work and is described by his colleagues as "dynamic" for this reason.
Sabrina Klayman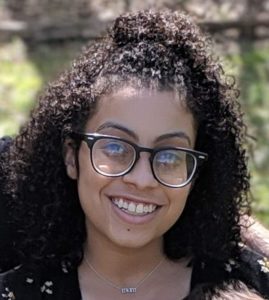 Sabrina Klayman is External Affairs Advisor and Office Manager at the ICC Observer Mission to the United Nations, based in New York. Having joined ICC in May 2018, Sabrina provides a newcomers perspective of the World Business Organization in its 100th year.
We spoke to Sabrina about her expectations for ICC in its next century. She believes that diversity is the future of global business and wants to champion minority representation in global organisations like ICC. Sabrina and ICC's UN team in New York and Geneva are working to catalyse business contributions to the implementation of the 2030 Agenda.
Sabrina said: "We must adapt to reflect the changing landscape of business and the world. Welcoming new perspectives, including those of young people and people of colour, will be the only way to stay relevant in the next 100 years."
Priyanka Satapathy
Former journalist Priyanka Satapathy, joined the ICC Academy, ICC's educational arm, as Communications and Events Manager in May 2017. Priyanka's sector is education. Before moving to Singapore to take up the role, Priyanka worked to promote education for all in India and Scotland. In her role at the ICC Academy, she loves being able to "empower professionals with knowledge and fill the skills gap" within the various industries that the ICC Academy works in. They currently have courses available in Global Trade, Trade Finance, Ethical Marketing and Advertising and Export and import.
Priyanka has witnessed the rapid growth of the ICC Academy in her time working there. Since 2017, the Academy's candidate numbers have more than doubled. But Priyanka says there is one thing that has not changed: The Academy's alignment to the ICC vision – to make business work for everyone, every day, everywhere. "Our team in Singapore is committed to bringing ICC's world class education to businesses around the world," she said.
What about the future of the World Business Organization? Priyanka believes that the key to ICC remaining fit for purpose over the next 100 years is innovation. "To do this, we need to keep on top of the digital landscape," she said. "Social media will play a large part in this." Priyanka said that her work contributes to spreading this message and enables her to celebrate the dynamic work the Academy does."
Rogerio Ghesti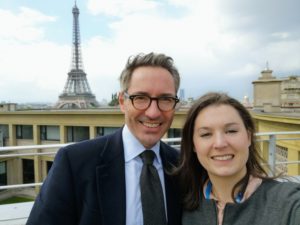 International Policy Manager at ICC United Kingdom Rogerio Ghesti, develops and runs the ICC UK's policy programme, connecting ICC's members in the United Kingdom to the global ICC network. Although ICC UK is one of the ICC's founding National Committees (NC), Rogerio notes that there is still the challenge of remaining commercial and creating a relevant policy programme. His aim for the future of ICC is to continue aligning ICC UK's policies to the global ICC vision and promote more collaboration among ICC other NCs in 90 countries. "Collective action will be the way forward, in terms of advancing ICC UK's, and in turn, ICC's global policy programme," Rogerio said.
Rogerio is Brazilian Italian and has lived in London for 10 years. Working in a multi-cultural environment is an aspect of his work that he really appreciates. He also enjoys working on projects that create a difference to our day to day lives. ICC UK is currently working to improve sustainability within the UK market, especially within banking, one of the prominent member communities of ICC UK. ICC UK's part in this is to promote and educate its members about the benefits of sustainable finance.
Rogerio describes working on issues such as sustainable finance and the technological revolution as "inspiring" because it impacts our daily lives. "It is exciting to play a role in that," he said.
Today, technology is a pressing issue for most businesses and organisations, impacting the work and daily lives of people like Christian, Sabrina, Priyanka and Rogerio.
As arguably the most significant change over the last century, technology will feature as a key theme of the ICC Centenary Summit.
Follow the event at #ICCat100 or read more on our dedicated ICC@100 website.