ICC@100 Centenary website goes live
The International Chamber of Commerce (ICC) has unveiled ICC@100, a celebratory website marking the world business organisation's 100-year anniversary.
Visitors are invited to travel back to the time of ICC's founding fathers, the Merchants of Peace or get a glimpse into our future at the ICC@100 website, which features a range of stories revealing what makes ICC unique among business organisations.
Here are 5 things to know about the website:
1. ICC@100 informs and celebrates
The ICC@100 website commemorates ICC's rich and influential history, celebrates the relevant work we do today and imagines our future as we evolve to face the next 100 years of global business… all in one place.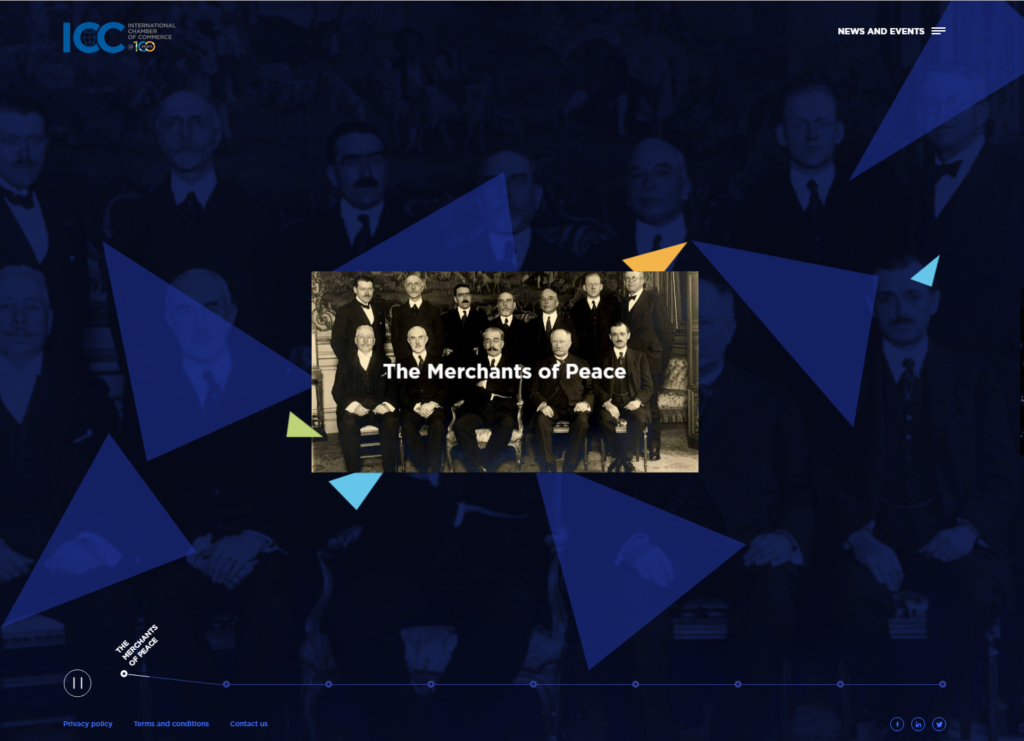 2. Our interactive timeline makes browsing easy!
Nine featured stories, navigable via an interactive timeline showcase how ICC enables business worldwide to secure peace, prosperity and opportunity for all. They range from the decision by ICC's founding fathers to establish our world business organization to how we work to make climate change everyone's business.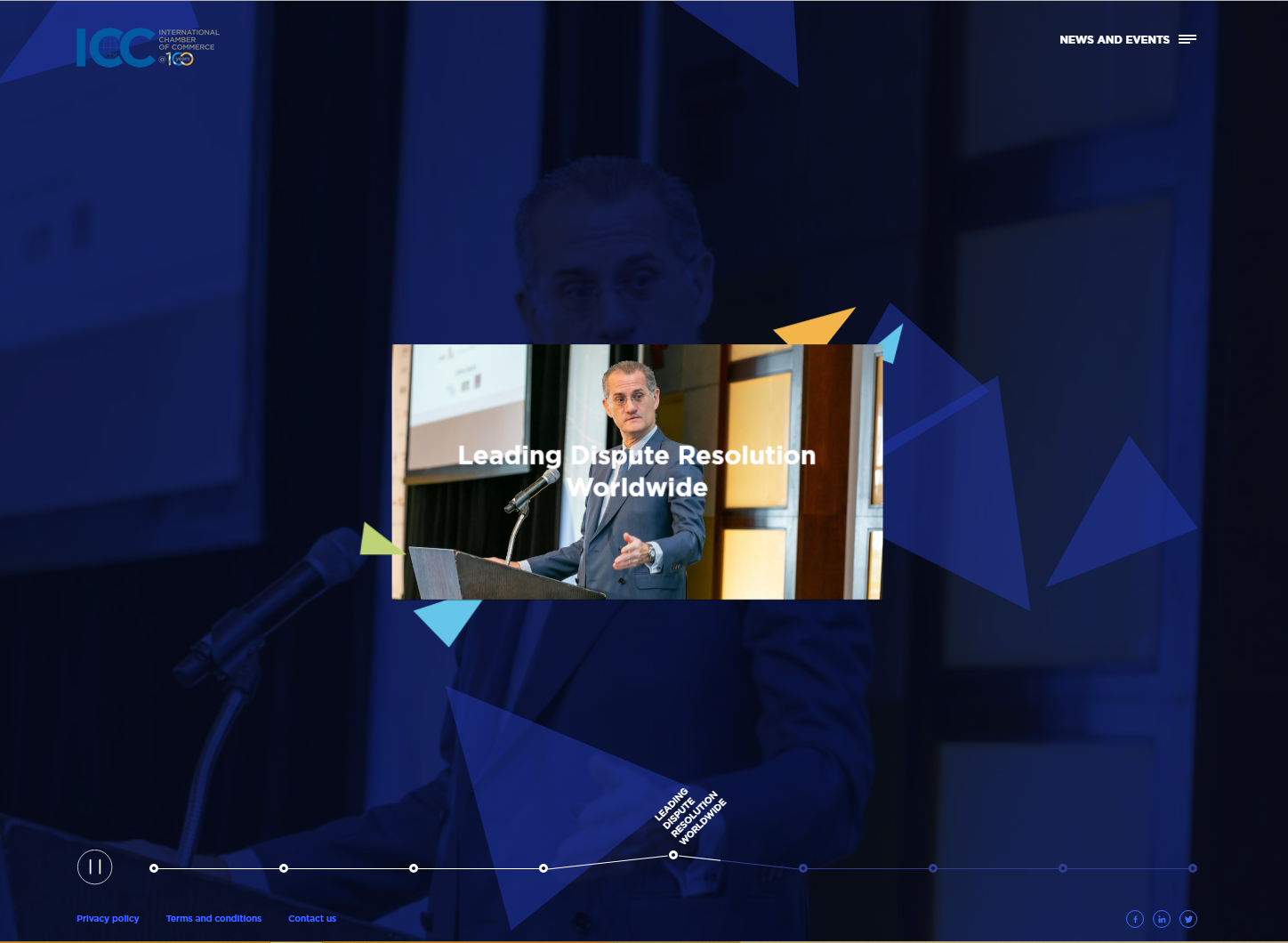 3. ICC@100 illustrates ICC at work
To illustrate our stories and bring our pages to life as you scroll, we've used a range of engaging elements. These include video clips, photographs from the archives and embedded social media posts. More photographs from the archives have also been added to our dedicated online gallery.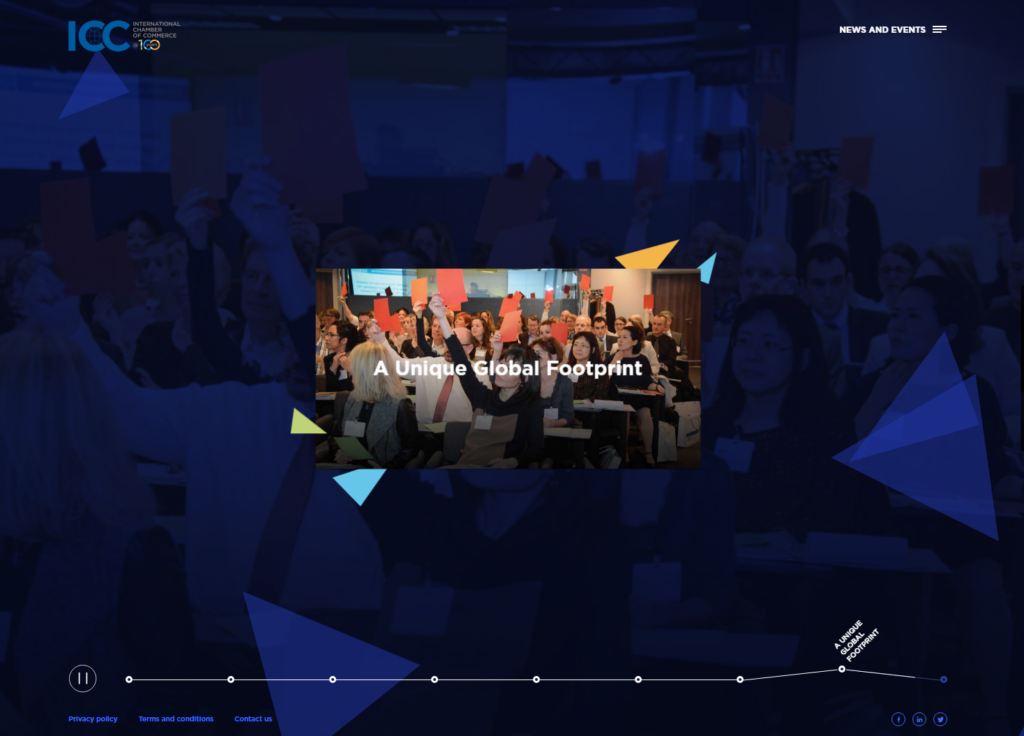 4. Get the latest on ICC Centenary news and events
Visitors can also get the latest news relating to the ICC Centenary and check out where celebratory events will be taking place in every region of the world. Just take a look at the news and events section in the upper right corner to learn more.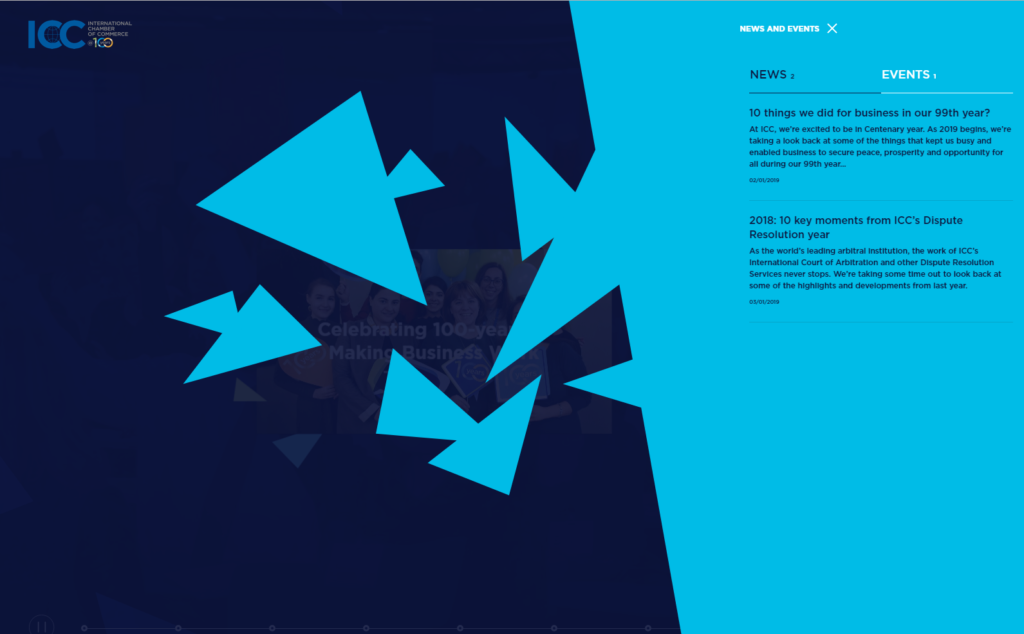 5. We've made it easy to spread the word!
The ICC@100 website is optimised for sharing. Each story page features a set of social media buttons on the right hand side to make page sharing both quick and easy.
There are also links to learn more about the world largest business organization on ICC's main website where we've added an ICC@100 banner to make finding ICC@100 easy when you visit us. Easier still would be to bookmark the site today using 100.iccwbo.org. We hope you enjoy visiting ICC@100. Simply use the hashtag #ICCat100 to talk about the site or to share your ICC memories.