Competitive markets
ICC unveils new guidance on due process in global competition law enforcement proceedings
ICC has released a set of best practices to promote effective procedural safeguards in competition law enforcement proceedings.
The official launch follows an initial introduction of the best practices made at the Pre-International Competition Network (ICN) Forum on new trends in global competition policy, which took place last month.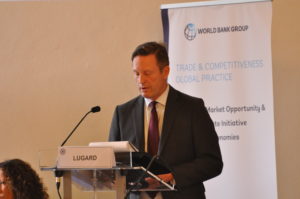 Drawing upon significant experience from business and antitrust experts around the world, the principles set forth in the ICC Best Practices aim to complement the ICC Recommended Framework for International Best Practices in Competition Law Enforcement Proceedings as well as other guidance materials and standards developed by key international and intergovernmental organizations.
The Best Practices are intended to promote the implementation of procedural safeguards so that the processes by which competition agencies enforce their laws in a global context are fair and transparent.
Paul Lugard, Chair of the ICC Competition Commission and Partner at Baker Botts, said: "The adoption of the ICC Best Practices would not only ensure procedural fairness to parties under investigation, but would also promote greater respect for competition law enforcement and strengthen agency decision-making."
The ICC Best Practices set out key principles that competition agencies should follow in enforcing competition laws. They include principles of necessity and proportionality, transparency, predictability, impartiality, engagement, access to effective judicial review. The best practices also describe specific safeguards that agencies should embrace to ensure their rules and procedures conform to due process norms and reflect current best practice.
Mr Lugard noted: "As the voice of world business, ICC calls for renewed attention for this important topic and strives to contribute to the improvement of current due process standards around the world." The ICC Best Practices were presented during the 16th ICN Annual Conference from 10-12 May in Porto, Portugal.