Arbitration
ICC Special Counsel named recipient of prestigious diversity award
Mireze Philippe, Special Counsel at the International Court of Arbitration of the International Chamber of Commerce has been named as a recipient of the International Institute for Conflict Prevention and Resolution (CPR) 2018 Awards for Outstanding Contributions to Diversity in ADR.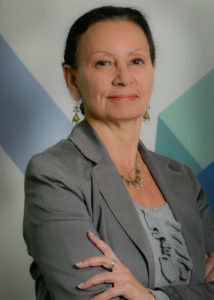 Ms Philippe and international arbitrator Lucy Greenwood were selected for the Awards by a three-member panel comprising Co-Chairs of CPR's Diversity Task Force.
Congratulating Ms Philippe on her achievement, Alexis Mourre, President of the ICC Court said: "Mireze's personal conviction and tireless determination has been a driving force behind ICC's strategic efforts to enhance the arbitration process through enhanced gender and cultural diversity. We are delighted her efforts are being recognized through this CPR Award."
Ms Philippe is a founding co-president of ArbitralWomen, an international non-governmental organisation with the primary objective of advancing the interests of women and promoting female practitioners in international dispute resolution. She is also a member of the Steering Committee of the Equal Representation in Arbitration Pledge and a member of the Board of Advisors of Arbitrator Intelligence. The Award acknowledges Ms Philippe's dedicated efforts to bring diversity to the foreground that date back over two decades to an era when debate and awareness around such issues was not commonplace.
"Through perseverance, selflessness and a huge amount of work, Mireze has succeeded not only in raising awareness of the diversity debate, but also in helping to address some of the challenges arising from it," said ICC Court Secretary General Alex G. Fessas. "Through her work with the ICC Court and ArbitralWomen, Mireze has made a significant contribution to narrow gender, generational and geographical gaps in our global community, sharing the fruits of her labour with anyone who wishes to contribute to the same cause. Congratulations Mirèze."
Those nominating Ms Philippe noted her decades of work researching and publishing data about the lack of diversity in arbitrator appointments in international arbitration contributing to greater transparency and understanding around the issues.
Expressing gratitude to colleagues who had nominated her, Ms Philippe who joined ICC in 1984, said: "While I have invested time, energy and efforts in the last 25 years to promote women in dispute resolution and equality for equally qualified female practitioners, I never thought I would be officially recognized for this work. I feel honoured by this Award."
The awards will be formally presented at CPR's Annual Meeting, taking place March 8-10, 2018, in Atlanta.
Founded in 1979, the International Institute for Conflict Prevention & Resolution (CPR) is a New York based independent non-profit organization providing both administered and non-administered arbitration services. Created 10 years ago, the CPR diversity award is the only award to recognize the work of practitioners who have undertaken initiatives towards change and towards achieving equality for all dispute resolution practitioners.