Banking & finance
ICC secretariat opens MENA region office in Doha
The International Chamber of Commerce (ICC) is pleased to announce the creation of the first regional office of the ICC secretariat in the Middle East and North Africa (MENA), located in Doha, Qatar, with support from ICC Qatar and the Qatar Chamber.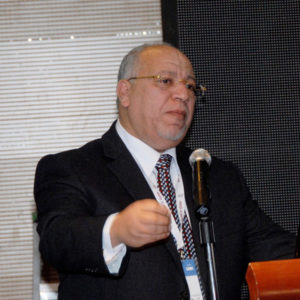 ICC has chosen to open a representative office of its international secretariat in MENA specifically owing to the region's rich opportunities for promoting trade and investment – thereby advancing ICC's global mission. The new office will also help regional business meet the challenges of integrating into the global economy.
"The ICC regional office will mutually benefit ICC and business in the Middle East and North Africa," said ICC Secretary General Jean-Guy Carrier. "It will encourage greater engagement of business from MENA in ICC's activities and at the same time enrich the work of ICC through the input and participation of business in this region."
The new office will promote and disseminate ICC's global policy and business development work and reach out to MENA stakeholders to raise awareness of ICC. Policy priorities will be consistent with ICC's global policy recommendations, while also taking into account regional specificities and the local circumstances of individual countries.
"Qatar Chamber is very enthusiastic about supporting the ICC regional office as we are confident that it will contribute to the sustainable economic development of the MENA region by facilitating trade, investment and economic integration," said Sheikh Khalifa bin Jassim Al-Thani, Chairman of Qatar Chamber.
The regional office will organize a variety of events including practical seminars, workshops, training courses and high-level conferences to promote ICC's work in the MENA region. These events will be designed to focus on areas of ICC work that are of greatest interest and use to business in the region.
"We believe that Qatar Chamber is well-positioned to contribute to ICC's work in the region, given our long-standing collaborations and relationships. We therefore look forward to the journey ahead," said Remy Rowhani, Director General of Qatar Chamber and CEO of ICC Qatar.
The Middle East North Africa region, as defined by ICC, includes: Algeria, Bahrain, Egypt, Georgia, Iran, Jordan, Kuwait, Lebanon, Morocco, Pakistan, Palestine, Qatar, Saudi Arabia, Syria, Tunisia and the United Arab Emirates.
Mohamed Ibrahim, Economic Expert, is leading the policy work within the new ICC MENA office and can be contacted at mo.ibrahim@qcci.org