ICC prepares to launch French version of ICC Antitrust Compliance Toolkit
A training seminar next month to further promote the importance of compliance programmes as a tool for competition law enforcement will see the launch of a French translation of the highly acclaimed ICC Antitrust Compliance Toolkit.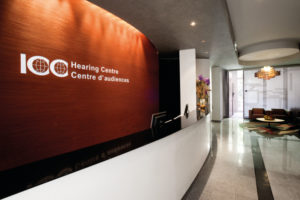 Jointly organized by the ICC Commission on Competition and ICC France, the training event will take place at the ICC Hearing Centre in central Paris and follows a series of successful international seminars based on the toolkit, notably the ICC Asian Antitrust Roundtable held in Kuala Lumpur last November that attracted business and agency participants from six countries in the region.
"The launch of a French version of the toolkit bolsters our efforts to make ICC business tools accessible and usable to a larger segment of our global network of 6.5 million companies," said Jean-Guy Carrier, ICC Secretary General.
Since its launch in 2013 at the International Competition Network Annual Conference in Poland, the ICC toolkit has received much positive attention in the international antitrust community.
"We are pleased to collaborate on this project as we feel strongly that Francophone companies, SMEs in particular, will benefit greatly from the French language translation of the practical advice developed by practitioners for practitioners" said Francois Georges, Secretary General of ICC France.
The French version of the toolkitwill be distributed to participants during next month's seminar which will commence with an introduction to the publication by co-author Anny Tubbs, General Counsel, Competition, Unilever Legal Group. "This translation of the ICC Antitrust Compliance Toolkit is a valuable contribution to fostering constructive dialogue on antitrust compliance norms across borders," Ms Tubbs said.
The introductory session will be followed by a case study on risk assessment and a panel session on company compliance programmes.
Confirmed speakers include:
Alexandra Deege, Group Senior Legal Counsel, Lafarge
Patrick Hubert, Partner, Clifford Chance
Jean-Paul Tran Thiet, Partner, White & Case
Anny Tubbs, General Counsel, Competition, Unilever Legal Group
Carol Xueref, Director for Legal Affairs and Group Development, Essilor International
The ICC Commission on Competition gathers over 300 experts on competition law, including legal advisors from industrial and commercial enterprises and lawyers in private practice, from 40 countries.
Business representatives, government officials, academics and professionals wishing to attend this training seminar are invited to find more information and register by visiting ICC Events & Trainings
For further information visit ICC Antitrust & Competition
The French version of the ICC Antitrust Compliance Toolkit will be available on the ICC website from 27 January.