World Chambers Federation
ICC mourns former ICC Chairman Hari Shankar Singhania
The global membership and staff of ICC have learned with great sadness of the passing of Hari Shankar Singhania on 22 February.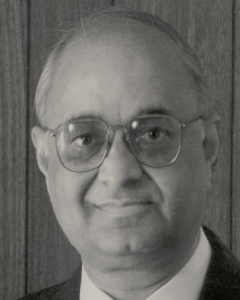 Mr Singhania, 79, served ICC with devotion and distinction for several decades, and notably as Chairman of the organization in 1993 and 1994. He was also President of the Federation of Indian Chambers of Commerce and Industry and of JK Organization.
A noble man of great integrity and dignity, Mr Singhania was held in high esteem across the globe by those who had the good fortune to work with him. Painstaking in his encouragement of excellence, he led others with natural authority, courtesy and kindness, always ready to listen before taking decisions. Though deeply attached to his native India, he was an internationalist with an infinite interest in the big issues affecting business and mankind across the globe.
During the almost two decades since his chairmanship of ICC, Mr Singhania remained interested and involved in the work of ICC, and honoured the organization with his continued participation in ICC events both in India and elsewhere. The ICC global family held him in very fond and respectful regard and will miss him.
We send our profound condolences both to his family and to ICC's friends in the Indian business community in which Mr Singhania played a major leadership role for so many years.