ICC launches series of research papers on innovation and intellectual property
The International Chamber of Commerce (ICC) will unveil the first in a series of research papers on the interface between innovation and intellectual property (IP) today at a conference in Brazil co-organized by ICC and the Brazilian National Confederation of Industry (CNI).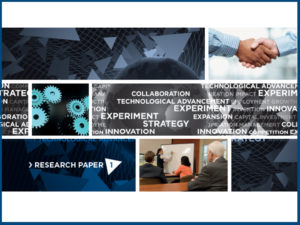 The series of five research papers will provide insights on how IP interacts with decisions, transactions and processes related to technology development and dissemination.
Daphne Yong-d'Herve, Chief Intellectual Property Officer at ICC, said the research project aims to contribute to a better and more concrete understanding of the innovation-IP interface.
"An improved understanding of how IP is actually used in innovative processes will help inform discussions taking place today among governments, businesses and other stakeholders on how to design frameworks and measures that will help stimulate innovation and growth," she said.
The first paper, Enhancing IP Management and Appropriation by Innovative SMEs, will address how innovative small- and medium-sized enterprises (SMEs) can improve their performance through better management of their intellectual assets.
Further papers will explore issues relating to: innovation and knowledge exchange through global networks and partnerships; the evolving geography of innovation; IP in innovation for non-commercial purposes; and diffusion channels for technology and knowhow.
The SMEs paper provides an overview of the various internal and external factors that may influence the approach SMEs take to IP management. It also presents the main types of strategies they adopt, discusses ways to improve their IP management, and articulates a number of recommendations for policy-makers.
Prepared by external researchers Jennifer Brant and Sebastian Lohse, the paper is based on existing academic research as well as interviews with business leaders from innovative SME in high-technology sectors. It has been reviewed by and benefited from valuable insights and feedback from innovation experts.
Among the key findings in the SME paper is that innovative SMEs – which can provide considerable stimulus for innovation, growth and job creation – must develop adequate IP management strategies in order to attract the right partners and extract value from their innovations and partnerships.
Furthermore, the commercial success of innovative SMEs is often enhanced by collaboration with a range of public and private entities. Such collaboration can reduce the time to innovate, increase the scope of innovation and promote its diffusion in products and processes.
The paper also addresses how governments can support innovative SMEs to achieve their potential through a range of measures. These include actions to catalyze collaboration, facilitate access to financing, remove regulatory and tax burdens and improve the formal IP system. Actions to improve the formal IP system include those aimed at enhancing patent quality, and reducing costs and pendency.
Discover more about the IP and innovation research papers