Arbitration
ICC Institute elects fourth Chair in 40-year history
New Chair and two Vice-Chairs of the ICC Institute of World Business Law, proposed by its Council, are appointed.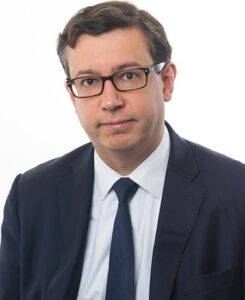 Eduardo Silva Romero, Partner of Dechert's International Arbitration global practice, has been elected to become the fourth chair of the Institute and is expected to assume the position on 1 January 2021, when current Chair, Yves Derains and Vice-Chairs, Antonias Dimolitsa and Eric Schwartz step down. The current Chairmanship has served for the past ten years. In addition, Mélida Hodgson and Alan Thambiayah have been named Vice-Chairs of the Institute.
Yves Derains, current Chair of the ICC Institute of World Business Law said: "The Institute is a unique forum for all practitio­ners interested in the practice, study, and development of international business law. Through the Institute, I am proud to have contributed to the training of many arbitrators of the new generation."
Mr Silva Romero is an acknowledged expert in international arbitration and is a former Deputy Secretary General of the ICC International Court of Arbitration with experience in all areas including international sales and distribution contracts, construction, telecommunication, mining, oil and gas, and electricity disputes.
Mr Silva Romero also teaches investment arbitration and international contracts at the Paris Institute for Political Studies (Sciences Po), arbitration at the University of Paris-Dauphine (Paris IX), and is Professor Emeritus at the University of Rosario's Law School in Bogota.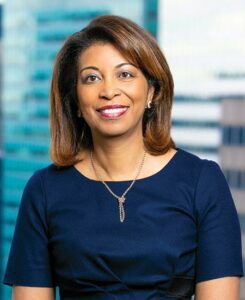 Vice-Chair Ms Hodgson is head of the New York International Arbitration Practice at Jenner & Block. Ms Hodgson focuses her practice on investor-state and commercial arbitrations involving governments, state-owned entities, and corporate entities, in the infrastructure, mining, transportation and energy sectors. She also advises on international trade policy issues and sits as arbitrator.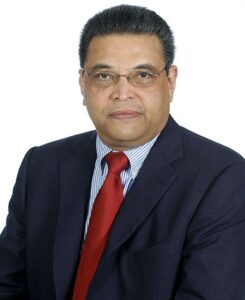 Incoming Institute Vice-Chair Mr Thambiayah is a professional arbitrator. He has been appointed in over 500 international commercial disputes as sole arbitrator and presiding arbitrator, by the High Court of Singapore, and by arbitral parties and institutions worldwide with the total value of claims in excess of US$7.5 billion.
Sybille de Rosny-Schwebel, Director of the ICC Institute of World Business Law said: "I join the ICC Institute Council in warmly welcoming Eduardo as incoming Chairman, knowing he will continue to ensure the ICC Institute's role of think tank and programme development, so central to its identity and value.
"We also thank Mélida and Alan as they step into their new leadership roles and look forward to working with them on the exciting opportunities and challenges before us."
Established in 1979 with the help of Pierre Lalive, Serge Lazareff and Yves Derains, the ICC Institute of World Business Law's aims to foster wider knowledge and the development of the law and practices of international business, through close cooperation and discussions between practitioners and scholars and supported through training and research.
The Institute celebrated its 40th anniversary on 17 December 2019, following the conclusion of its 39th Annual Conference which gathered 115 participants from 30 countries to discuss reasoning in arbitration, including honouring the 2019 ICC Institute Prize winner Tobias Lutzi. This award, now calling for entries for its 2021 edition, recognises talented individuals for legal writing excellence in the field of international commercial law, including arbitration.