ICC at IGF2021: Keep the internet whole
As the 2021 Internet Governance Forum (IGF) approaches, many hopeful attendees have been compelled to move their meetings, workshops and events online in face of the continued pandemic, reminding us of the enormous potential and opportunity the Internet and digital technologies bring.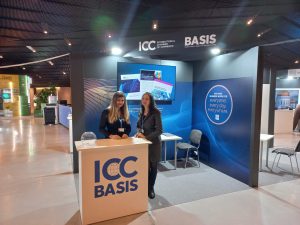 For the best part of the past two years we have witnessed, first-hand, a continuous and rapid increase in the adoption of digital technologies to enable the continuity of services provided by businesses and governments. Without doubt, digital solutions have played a key role in helping to mitigate the already heavy human and economic effects of the crisis. From enabling distance learning to facilitating the remote signing of contracts, or simply staying in touch with family and friends, technology has helped to connect people and enable commerce to flow uninterrupted in the face of widespread disruption in our physical world.
While nearly half of the world remains offline, ICC cautioned against taking the Internet, and the power of ICTs and digital technologies, for granted at last year's IGF. As technological integration in business and society has rapidly advanced, the COVID-19 crisis has brought to the fore that too many people have been left behind for too long. it's incumbent upon business, government and civil society to cooperate in designing and implementing enabling environments for digital access that will end these digital differences and truly make technology work for all.
This year, as the institutional representative of over 45 million companies worldwide, ICC is underscoring another pitfall the global stakeholder community must avoid in our efforts towards global digital transformation.
Trust in the Internet, digital technologies and the international data flows that support it, is dwindling. This is due to growing concerns over security and data protection, consumers' rights, universal human rights and freedoms, including privacy rights, and the lack of clarity, transparency and consistency between national approaches to digital policy.
We must take decisive steps to address these challenges. Left unaddressed, they will continue to chip away at our trust in the Internet and lead to more uncertainty that may discourage individual, business, community and government participation in an increasingly digital global economy and negatively impact economic growth when it is most needed.
But what is equally important is that we address challenges together, as a global community. Technical, legislative or regulatory measures — such as bans or restrictions on international data flows; techno-protectionist initiatives; interference with free expression, privacy, and/or encryption; and Internet shutdowns; among others — taken unilaterally or in policy silos – risk undermining the open, interconnected and interoperable nature of the Internet, along with its associated benefits for social and economic development.
Global business remains committed to working collectively to ensure that the actions we take are coherent with existing commitments to promote a globally connected, stable and unfragmented Internet. We must keep the Internet whole!