Climate change
ICC appoints new Chair of the Commission on Environment and Energy
ICC is pleased to announce the appointment of Justin Perrettson from Novozymes as the new Chair of the Commission on Environment and Energy—effective from 1 March 2018.
Mr Perrettson is Head of Global Engagements at Novozymes, the world`s leading bio innovation company, where he leads a series of policy and stakeholder interactions that support its sustainability agenda. He also has broad international policy experience from consulting, finance and not-for-profit sectors and has served as an active member of the ICC Commission on Environment and Energy over the past seven years.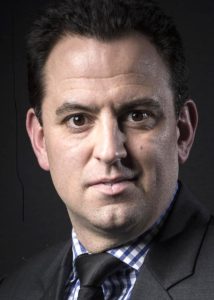 Mr Perrettson has been instrumental in leading the business voice for the Sustainable Development Goals on climate change and public-private partnerships. He brings his strong leadership skills and rich experience of business engagement to the role.
Mr Perrettson is a British citizen based in Copenhagen and speaks English, Danish and French.
This is a key appointment for the Commission on Environment and Energy as it continues to evolve its strong and unique offering to the international business community. Mr Perrettson will be responsible for ensuring ICC's leading role on responsible business engagement that promotes sustainable, inclusive economic growth in line with the United Nations Climate Change and Sustainable Development Goals.
ICC Secretary General John Danilovich said: "Mr Perrettson has the experience, energy and vision that will be needed to take ICC's role in this strategic priority area from strength to strength."
Mr Perrettson said: "I am both delighted and honoured to take on this new role within ICC and to work with the world's largest business organisation to drive the global sustainable business agenda forward."
Mr Perrettson takes over from Kersten Karl Barth, who has led the work of the Commission on Environment and Energy for the past five years. ICC expressed gratitude for Mr Barth's time, commitment and stewardship during his time as Chair and looks forward to his continued engagement in ICC's policy work.