Banking & finance
ICC Academy debuts first export & import programme
The International Chamber of Commerce's (ICC) globally recognised e-learning platform, the ICC Academy, has launched its first certification on export and import operations.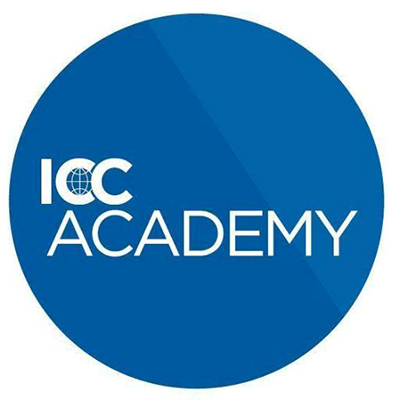 The Export/Import Certificate (EIC) – launched today in Singapore – delivers essential training for companies looking to trade internationally. The ICC Academy and its programmes are supported by International Enterprise (IE) Singapore, the government agency that promotes international trade and partners Singapore companies in going global.
Developed to support the needs of companies operating in complex international environments, EIC e-courses provide learning on the full cycle of import and export procedures. The certification offers training on issues ranging from negotiating contracts to resolving cross-border disputes.
Commenting on the launch of the new certificate, ICC Academy General Manager Daniel Kok said: "To continue advancing and expanding internationally, businesses must have the right knowledge and capabilities to support their ambitions. The ICC Academy's EIC programme provides the necessary know-how to help them overcome the challenges and complexities of exporting and importing their products and services to new markets."
As ICC is the international organization that sets global terms and rules for transactions worldwide, the EIC is an authoritative certification programme for best export and import practices. All courses were developed by leading trade expert Guillermo Jimenez-author of the best-seller, ICC Guide to Export/Import: Global Standards for International Trade . The programme is built around five core modules that focus on the practical aspects surrounding international business. Former ICC Head of Division and current university professor Mr Jimenez said: "In a complex, rapidly-changing environment, it pays to be up-to-date with global export standards and strategies. This comprehensive ICC Academy programme provides a foundation in export/import practices and terminology."
Taking 25 hours in total, the interactive e-courses include: International Trade and Export-Import Transactions ; International Business Transactions and Contracts ;Export/Import Finance – Payment and Security Devices ; International Logistics, Shipping, and Sourcing and Global Business Management: Strategies and Structures . Each course incorporates video examples, case studies, structured lessons, self-assessments and a virtual coach to ensure participants are well equipped to become active actors on the international trading stage.
IE Singapore's Assistant Chief Executive Officer Satvinder Singh said: "As an established international trading hub, Singapore plays host to a thriving trading community. The global trading sector contributes to our economic growth, creating quality jobs and business spending. The EIC adds to the current range of professional e-courses available at the ICC Academy. The programme will provide more opportunities for professionals in Singapore-and around the world-to deepen their skills in an effort to stay relevant and meet the ever-changing demands of trade."
The EIC was launched today at a high-level event hosted by IE Singapore. The half-day ceremony included a roundtable discussion on capacity building in global trade, with senior executives from KPMG, Michael Page International, Singapore Management University and Temasek Polytechnic.
The EIC is the third training programme introduced by the ICC Academy, which seeks to assist companies looking to expand internationally. The ICC Academy earlier introduced the Global Trade Certificate (GTC) and Certified Trade Finance Professional Programme (CTFP) , both of which are aimed at professionals in the global trading sector. Additionally, they worked with IE Singapore to produce theInternational Trade Associate Programme (ITAP) adapted for polytechnic students and the Professional Conversion Programme (PCP) for mid-career professionals pursuing new career opportunities in international trade. These certification programmes have reached over 1,150 learners from 77 countries.
To learn more about the EIC and other ICC Academy programmes, please visit www.icc.academy .