Mediation
Conference to reveal how smart ADR can raise company value
With less than a month remaining until the annual ICC International Mediation Conference, in-house counsel are advised to secure their places for this event tailored specifically to their interests.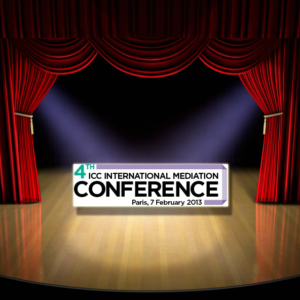 The conference, entitled "Stay in Control! Managing risks, time and costs of commercial disputes with smart ADR", will kick off with a presentation from former in-house counsel Michael Leathes. Having gained experience at numerous large companies, Mr Leathes will give insight into how in-house counsel can use smart ADR to directly increase their company's shareholder value.
Featuring other in-house counsel from companies such as Bombardier, Thales, ABB, AIG, E.ON Generation and Northrop Grumman, the conference will also reveal how participants can maintain control over commercial disputes – including the associated costs and risks – through the smart choice of the best dispute resolution procedure, efficient collaboration with outside counsel and internal implementation of a mediation-based approach to dispute resolution. With a special focus on mediation, the conference will provide participants with the know-how to select the appropriate dispute resolution mechanisms and create a dispute resolution mind map for their respective companies.
"The annual ICC Mediation Conference is as innovative in its presentation as it is in its subject matter," said Ute Joas A. Quinn, Hess Services UK Associate General Counsel Exploration and Production Europe, Middle East, CIS, North Africa. "This is one of the few conferences where corporate counsel can converse with corporate counsel on matters that concern them regarding conflict management and dispute resolution. A truly original and worthwhile event."
The one-day conference, a sell-out event every year since its inception, will launch ICC's 2013 Mediation Week, which will run from 7-13 February.
To keep the focus on in-house counsel, participation in the conference for non-in-house counsel is limited. Furthermore, corporate attendees benefit from extra-reduced rates. The event is supported by several in-house counsel associations including the Association of Corporate Counsel Europe, Corporate Counsel International Arbitration Group, the European Company Lawyers Association, and the Round Table Conflict Management and Mediation of the German Economy. Special rates are available for members of these supporting bodies.
Underlining its importance, the event is sponsored by gold sponsors Accuracy and Fidal, silver sponsors King & Spalding, KPMG, Taylor Wessing and Winston Strawn as well as bronze sponsors Diales, FTI Consulting and The John Hardy Group.
Further information and a full conference programme are available now from the ICC website.
You can also like us on Facebook and follow
the latest Mediation Week developments on Twitter @ICCCompetition. Join the
discussion today at #ICCADR.