Mediation
Christian Albanesi becomes Court Managing Counsel
The International Court of Arbitration of the International Chamber of Commerce has announced the promotion of Christian Albanesi to the position of Managing Counsel following the departure of Victoria Orlowski earlier this month.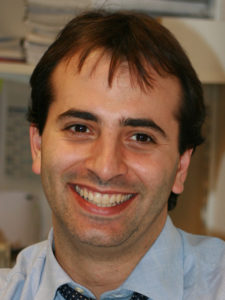 Mr Albanesi joined ICC in 2007 as Deputy Counsel in the Court's Latin American, Spanish and Portuguese team and took over as team Counsel in 2011. He is a qualified lawyer in Argentina and France, having studied law at the University of Buenos Aires and the Sorbonne University of Paris.
Prior to joining ICC, Mr Albanesi, who also studied Russian language at the Pushkin Institute in Moscow, worked in Buenos Aires for three years at Argentinian law firm Marval, O'Farrell & Mairal and for six months at the Paris office of international law firm Freshfields.
"I am very happy to take on this new challenge in a year that will be marked by the opening of the New York office and the historic change of premises of the ICC headquarters," Mr Albanesi said. "The position is strategically situated between the case management teams and the Court requiring close collaboration with all teams to ensure uniformity of practices and consistency in the approach to the complex issues that may arise. It is an across-the-board position that will allow me to work on cases from all regions and my goal is to continue shaping it in order to contribute as much as possible to the high standards that ICC Arbitration puts in place for its users."
Court Secretary General Andrea Carlevaris said: "Christian follows in the footsteps of Jose Feris, Deputy Secretary General of the Court, and Victoria Orlowski who were both excellent pioneers of the Managing Counsel position. With his exemplary legal skills and experience I have every confidence that he will succeed in his new role."
Visit the ICC International Court of Arbitration