Chambers services
Alexander Malaket joins ICC Banking Commission Executive Committee
The International Chamber of Commerce (ICC) has appointed Alexander R. Malaket, Certified International Trade Professional and president of OPUS Advisory Services International based in Canada, to its 12-member Executive Committee.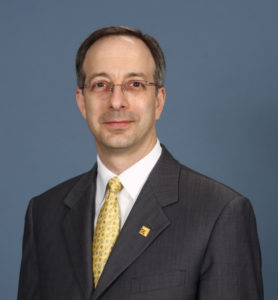 Mr Malaket will advise the ICC Banking Commission on its Trade Register project and assist with the oversight and development of the project and its three-year strategic plan. The Trade Register comprises data provided by over 20 banks covering more than 15 million trade finance transactions. It allows the industry, regulators and stakeholders to have an accurate measure of the risks involved in both short and medium-long term trade and export finance transactions. The data, analysis and advocacy that flows from the ICC Trade Register project has contributed to greater visibility and understanding of the very favourable risk profile of trade finance, and has assisted in assuring more equitable treatment of trade finance from regulatory authorities, including a positive refinement announced last month by the Basel Committee on Banking Supervision.
Mr Malaket has also been a member of the SWIFT/ICC Industry Education Group on Bank Payment Obligation for several years, and will contribute to other Banking Commission initiatives, including the development of a letter of credit aimed at encouraging sustainable sourcing of commodities, and an effort to develop globally standardized product definitions in trade and supply chain finance, in his capacity as Technical Advisor and member of the Executive Committee.
Kah Chye Tan, Chair of the ICC Banking Commission said: "We are delighted to have Alexander join us on the Executive Committee. The Trade Register remains an important pillar for us. Attaining a balance between effective advocacy, risk mitigation and the need to meet equitable regulatory requirements will benefit the banking community, and the clients and international community we serve. Alexander joins a strong team in the Trade Register project team to help ensure that these objectives continue to be met."
Alongside his consultancy work at OPUS, Mr Malaket is also Managing Director of Trade Finance Associates, the Singapore-based trade and supply chain finance consultancy he co-founded. He has over 25 years of professional experience in trade, trade finance, investment, financial services and senior level consulting. Mr Malaket has been a long-time member and serves on the Board of Directors of The Forum for International Trade Training in Ottawa, the Toronto Region Board of Trade and World Trade Centre, and is a member of the World Trade Centre Winnipeg, where he serves on the Executive Committee of the inaugural Board of Directors.
This appointment continues a process of structural growth in the leadership and the team of the Banking Commission and is in line with the commission's objective to remain a recognized authority within the ever-evolving trade finance industry. In late October 2013, the ICC Banking Commission announced three appointments to the Banking Executive Committee to consolidate its advisory function for newly-established industry standards.