Alcatel-Lucent's Iohann Le Frapper appointed Vice-Chair of ICC Commission on Corporate Responsibility and Anti-corruption
The International Chamber of Commerce (ICC) is pleased to announce the appointment of Iohann Le Frapper, General Counsel Networks Group at Alcatel-Lucent, as a Vice-Chair of the ICC Commission on Corporate Responsibility and Anti-corruption.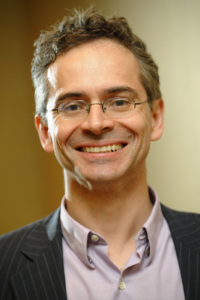 Mr Le Frapper will be working in close collaboration with Commission Chair Erik Belfrage, Executive Chairman of Consilio International AB, and with Vice-Chair Francois Vincke, Head of ICC Anti-corruption work and member of the Brussels Bar.
"It is an honour to be appointed Vice-Chair of the commission and I am particularly pleased to be able to support ICC's capacity building work for SMEs for countering corruption," Mr Le Frapper said. "In today's global supply chains that heighten the exposure of companies, many are adopting a more integrated approach to their corporate responsibility, ethics and compliance policies."
With his extensive international experience with Alcatel-Lucent, his involvement in the areas of corporate responsibility, ethics and compliance, and his contribution as Chair of Resisting Extortion and Solicitation in International Transactions (RESIST) Phase 2 for the past five years, Mr Le Frapper is ideally positioned to help drive ICC's work, including on countering solicitation and capacity building for small- and medium-sized enterprises (SMEs).
ICC was the first global business organization to develop rules to counter corruption. The ICC Rules on Combating Corruption constitute the cornerstone of ICC's anti-corruption work, serving both as a tool for self-regulation by business and as a roadmap for governments in their efforts to fight extortion and bribery. In addition to these flagship ICC Rules, the commission has developed a suite of crucial anti-corruption tools for companies to use proactively as part of their integrity programmes.
ICC co-developed RESIST, a training tool to provide practical guidance for company employees on how to prevent and/or respond to a demand for a bribe. ICC is also closely working with the G20 on developing joint solutions for fighting corruption for the private and public sectors. In addition, ICC will soon launch the ICC Ethics and Compliance Training, to embed best practices for large and small companies, in direct response to the G20's call for capacity building for SMEs' anti-corruption compliance programmes.
The Commission on Corporate Responsibility and Anti-corruption provides business with practical instruments to contribute to their corporate social responsibility performance and shapes the development of key standards for corporate responsibility. The commission currently has over 180 members from 40 countries.
For more information, visit the ICC Commission on Corporate Responsibility and Anti-corruption
Download a copy of RESIST
Get more information on the ICC Rules and Recommendations to Combat Extortion and Bribery