Arbitration
Ajay Thomas appointed Vice-Chair of ICC India Arbitration Group
The International Court of Arbitration of the International Chamber of Commerce (ICC) and ICC India have appointed Ajay Thomas as the Vice-Chair of the ICC India Arbitration Group (IAG).
Mr Thomas will work alongside the Chairman of the group, former Vice-President of the ICC Court Ciccu Mukhopadhaya.
The announcement was made at the 5th meeting of IAG on 14 October in New Delhi after the successful completion of the 1st ICC India Arbitration Day held on the same day.
The IAG also welcomed the addition of the following members: Raj Panchmatia, Partner, Khaitan & Co, Nish Shetty, Partner, Clifford Chance, Singapore, Vyapak Desai, Partner, Nishith Desai Associates, Naresh Thacker, Partner, ELP, Shashank Garg, Partner, Advani & Co., and senior advocate Geeta Luthra.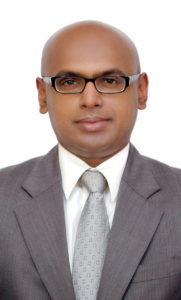 Mr Thomas is an independent arbitrator and advocate based in New Delhi, India. From 2009-2016, he was Director and Registrar with the Indian subsidiary of the London Court of International Arbitration, also a member of the LCIA India Board of Directors.
Prior to joining LCIA India, Mr Thomas was a Counsel with the Singapore International Arbitration Centre. In addition to supervising the administration of arbitrations, Mr Thomas was the Head of the South Asia desk of the SIAC. He also served as Assistant Counsel with the Singapore Chamber of Maritime Arbitration.
President of the ICC Court Alexis Mourre said: "Ajay will bring his profound knowledge of the Indian arbitration community to help us further develop our presence in India. We are privileged that he accepted to take that position."