Banking & finance
3 reasons to enrol in the ICC Academy's upgraded trade finance certificate
Today's trade finance landscape is in constant flux—between the countless tech advances, corporate behaviour in non-stop transformation, regulatory changes and ever-increasing market competition. So how can you expect to stay up-to-date with the latest industry knowledge and know-how?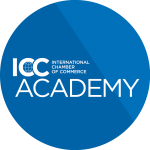 At ICC, we understand that relevant learning is crucial not only for your personal success but for the success of banks worldwide. That's why, with the help of our education arm, the ICC Academy, we work to update our curriculum to ensure materials keep pace with an ever-changing trade finance industry. How do we do this? As the world's largest business organization, we rely on our global network of 93 national committees and an extensive roster of experts to keep us clued-up with the latest happenings.
Having just updated the Global Trade Certificate (GTC)—the ICC Academy's premiere trade finance certificate with candidates from more than 100 countries—here are three reasons why the GTC should be on your radar.
Benefit from cutting-edge content
Interested in understanding the nuts and bolts of global trade finance? Thanks to the expertise and know-how of some of today's leading practitioners, the GTC includes 14 specialised e-courses that provide across-the-board teaching of trade finance products—from letters of credit to supply chain financing techniques. What's more, you'll have everything you need to build today's most in-demand skills with eight hours of new video lectures to allow learning at your own pace, 150 animated explainer videos to help break down complex information and 250 assessment questions to ensure you're ready to ace the 60-minute exam.
Enjoy new platform innovations
We want you to make the most of the time you're dedicating to your professional development. To make your learning experience as smooth and simple as possible, we've added: more visual content to help you easily remember materials; a course glossary should you come across some niggly abbreviations or words; a quick find bar in each lesson to swiftly and efficiently access the information you need in just a few clicks; and most importantly, a quiz-review dashboard and an achievement point system ensures your always on-point with your learning journey.
Accelerate your future
Your time is precious. With life taking us from one place to the next, you need a programme that allows for studying anytime, anywhere. With the ICC Academy, not only will you always have instant access to your materials, but the GTC—and all our certification programmes—are fully optimised for tablet and mobile use.
So what are you waiting for? Test out for yourself the ICC Academy's GTC and enrol yourself in the programme today.