World Chambers Federation
2023 World Chambers Competition: Four chambers awarded  
ICC has named four chambers of commerce winners of the 2023 World Chambers Competition, which acknowledges innovative projects by chambers from around the world.
Winners were announced during the gala dinner of the 13th World Chambers Congress (13WCC) on 23 June in Geneva.
Auckland Business Chamber of Commerce (New Zealand), Ankara Chamber of Commerce (Turkey), Alexandria Chamber of Commerce (Egypt), and Gaziantep Chamber of Commerce (Turkey) were all named category winners at a Congress Gala and Competition Awards Ceremony following presentations made to a panel of judges over the three days of 13WCC.
This year, chambers have competed across four categories:
Best partnership project
Best chamber model innovation project
Best gender equality project
Best unconventional project
Since its beginning in 2003, the World Chambers Competition has been an integral part of the World Chambers Congress and is the only global award that recognises innovative projects by chambers of commerce. With more than 750 projects received by 2023, the competition inspires the creation of pioneering solutions for business communities worldwide. It also celebrates the achievements and impact of chambers by bringing their stories to a global audience.
Hamad Buamim, Chair of the World Chambers Competition and Honorary Chair, ICC World Chambers Federation (WCF) said:
"The 2023 World Chambers Competition has been a remarkable source of inspiration. It has showcased innovative ideas that empower chambers to adapt and thrive even in challenging times. The competition stands as a testament to the influential role that chambers worldwide play in making a tangible difference at the grassroots level. I wholeheartedly congratulate the winners and finalists for their unwavering tenacity and drive to make trade easier and more inclusive to benefit more people." 
In May, the competition's international jury shortlisted 16 chambers, who had the opportunity to present their pioneering projects to more than 1,000 international delegates attending the congress. 
Discover the 2023 World Chambers Competition winning projects:
The best partnership project
Auckland Business Chamber of Commerce (New Zealand)
The "'First Steps initiative" has been instrumental in promoting mental health awareness and breaking down stigmas associated with it. The initiative has developed a self-directed web platform that provides products and services to support business leaders and encourage open conversations about mental health.
The best chamber model innovation project
Ankara Chamber of Commerce (Turkey)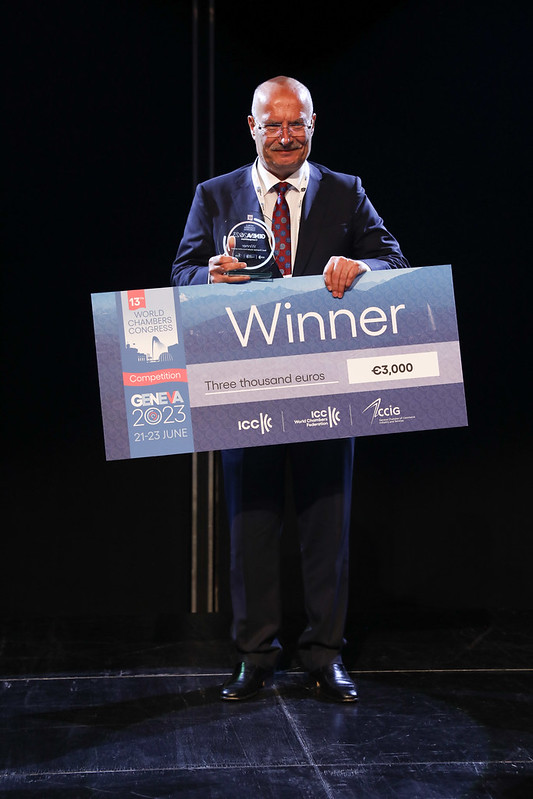 The Ankara Chamber of Commerce initiated the "ATONET Member Service Platform" with a focus on digital goals. The project provides reliable, fast, and effective services that add value to the commercial life of its members, as well as to the economy of the capital Ankara and Turkey as a whole.
The best unconventional project
Alexandria Chamber of Commerce (Egypt)
The "Solar Chamber" project tackles high energy costs for businesses by implementing a comprehensive masterplan. This includes enacting ministerial decrees and law amendments, creating a network of Euro-Mediterranean chambers, conducting pilot projects, organising major conferences and workshops, and providing training and support to start-ups. The project has achieved noteworthy results, such as replication in over 120 companies and the creation of four major investments.
The best gender equality project
Gaziantep Chamber of Commerce (Turkey)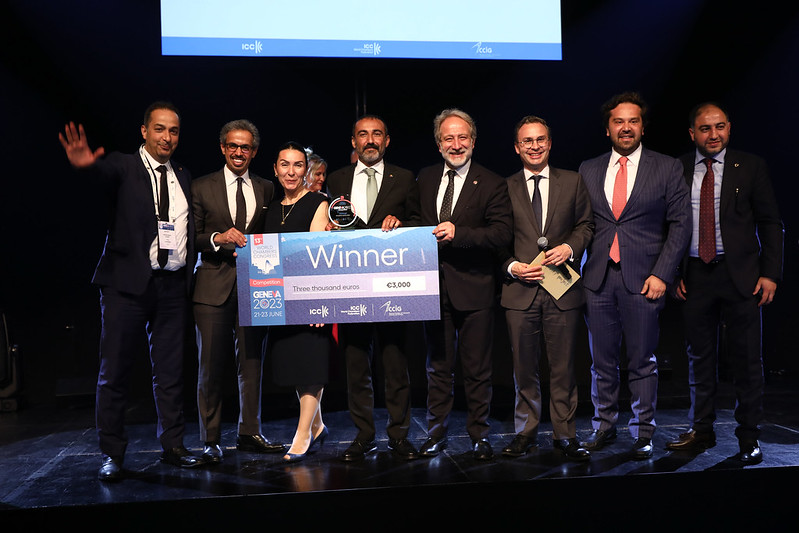 The Strengthen the Capacity of Women Entrepreneurs and Women-Led Cooperatives project empowers communities and promotes gender equality by strengthening the capacity of women entrepreneurs and cooperatives. It supports individual women entrepreneurs and female-led cooperatives to increase sustainability and attract more members, including refugees and host community members, to promote cooperative employment and economic opportunities.