Arbitration
Guest blog: Renewable energy disputes – Answers in arbitration
This week, we wrapped up the 16th edition of the ICC New York Conference. During the event, leading regional experts discussed the role and benefits of arbitration and ADR in resolving environmental, social, and governance ("ESG") disclosures and emissions trading disputes, while also sharing best practices and lessons learned for the resolution of these disputes and for contract drafting.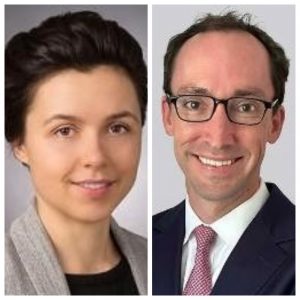 Government climate-change policies, from domestic incentives to the Paris Agreement, are reshaping the global energy industry. As companies adapt to this new regime, they confront increasingly complex international disputes. In this guest blog, Joshua B. Simmons and Natalia Szlarb of Wiley Rein explain why many companies can and should meet this challenge by turning to arbitration.
Government frameworks for foreign investment
The past decade has seen a sharp increase in state commitments and cooperation on renewable energy. A culmination of these efforts is the Paris Climate Agreement of 2015, through which 196 countries agreed to specific climate targets. For states to meet those targets, renewable energy must expand substantially from current levels.
Recent history shows, however, that macro-targets can only be achieved if micro-challenges are overcome. The viability of many renewable projects depends on government incentives and regulations. Such policies, by creating obligations or rewards for companies, often dictate whether and how renewable energy projects will flourish. Changes in these policies can lead to investor-state disputes. For example, many investors brought claims when European states withdrew clean energy subsidies in the wake of the 2008 global financial crisis. Spain alone faced over 40 claims for revoking renewable energy incentives.
The risk of such policy changes can deter new renewable energy investment. Yet, when arbitration offers a predictable path for protecting investments, companies are more likely to invest in renewable energy projects despite such risks.
Incentives for cross-border deals (and disputes)
Investor-state arbitration is only the tip of the iceberg for renewable energy disputes, as they are far more likely to arise between companies. Much like other energy and infrastructure projects, renewable energy projects typically involve significant upfront investment, valuable intellectual property, and complex regulatory issues — the perfect ingredients for cross-border disputes.
The authors have seen this firsthand with South Korea's fuel cell sector. Through its Renewable Portfolio Standard policy, South Korea requires large electricity producers to generate a significant portion of their total power using renewable energy. The government offers twice as many renewable credits for using fuel cells to supply power than solar. This policy served to attract global fuel cell manufacturers to the Korean market.
One such company is FuelCell Energy Inc., which entered into a series of long-term contracts with the Korean company, POSCO Energy, to bring cutting-edge fuel cell technology to Korea — precisely the type of deal incentivised by Korean government policies. After several years of successful partnership, the companies found themselves in a significant dispute and (as provided by the contracts) resorted to ICC Arbitration.
The Korean example is poignant. As new government policies attract new forms of investment, more such disputes will arise. Renewable energy companies should therefore ensure that their agreements include a well-drafted arbitration clause.
The benefits of arbitration for renewable energy disputes
The specific features of renewable energy disputes make arbitration the natural choice for companies to resolve their disputes promptly and effectively. As a recent 2021 International Arbitration Survey confirms, 90% of respondents prefer international arbitration for resolving cross-border disputes. The primary benefits of arbitration include the ability to choose decision-makers with specialised expertise, the confidentiality of proceedings and the enforcement of awards under the New York Convention. An ICC Task Force has reported on even more reasons why arbitration serves particularly well for resolving climate-change related disputes.
These benefits can be seen across a wide variety of renewable energy disputes, such as:
Construction and engineering disputes: Renewable energy projects require complex – and often unprecedented – construction and operational challenges. Companies will inevitably confront disputes regarding manufacturing, costs and delays.
Joint venture, M&A and financing deals: New entrants to the renewables market often partner with traditional fossil fuel companies looking to diversify. Disputes are likely to arise in relation to indemnities and breaches of representations and warranties.
Licensing and technology: With proprietary technology at the heart of solar plants, wind farms and fuel cells, it is inevitable that cross-border deals will involve disputes over performance expectations, intellectual property and related obligations.
Regulatory disputes: Energy projects depend on government incentives with criteria for eligibility. Noncompliance can result in fines or losing subsidy eligibility, leading to disputes as to the monitoring, reporting and verification of such obligations.
Conclusion
To meet global climate change goals and decarbonisation targets, the energy industry will continue its transition to renewables. As a result, more capital will be invested and more technology will be developed through cross-border deals, leading to more complex and unique disputes. International arbitration offers the most effective method to resolve such disputes and keep the energy transition on course.
Wiley Rein was a sponsor of the 16th ICC New York Conference on International Arbitration, which took place on 22 September 2021.
*Disclaimer: The content of this interview does not reflect the official views of the International Chamber of Commerce. The opinions expressed are solely those of the authors and other contributors.