Arbitration
International Court of Arbitration names new Managing Counsel
ICC has appointed Ziva Filipic Managing Counsel of the ICC Court. The move follows the recent appointment of a new Secretary General and Deputy Secretary General of the ICC Court.
Ziva Filipic, a Slovenian lawyer who has headed the ICC Court's case management team dealing with the Eastern Mediterranean and Middle East region for the last three years, has been named Managing Counsel of the ICC Court.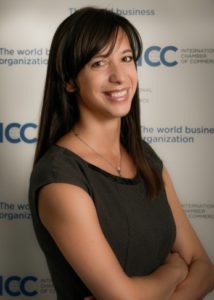 She succeeds Alexander G. Fessas, who was appointed Secretary General of the ICC Court in February 2017.
Alexis Mourre, President of the Court said: "I am very pleased that Ziva has been selected for this focal position that is key to the Secretariat's case management activities. She has demonstrated great leadership and an ability to connect with all members of the Secretariat. Ziva has the necessary skills to ensure that the Secretariat remains a point of reference for our users and an exemplary workplace for its staff."
Ms Filipic has supervised over 200 pending arbitrations as Counsel for the Eastern Mediterranean and Middle East, covering different sectors and countries including Bahrain, Cyprus, Egypt, Greece, Iran, Iraq, Israel, Jordan, Kuwait, Lebanon, Oman, Qatar, Saudi Arabia, Syria, Turkey, the United Arab Emirates and Yemen.
"Ziva's promotion to Managing Counsel is great news for the institution and the world of arbitration," said Mr Fessas. "Her energy, determination and tirelessness make her the ideal fit for this unique position within the Secretariat's managerial team. I am certain that her experience and versatility will assist the Court in maintaining its status as the global leader in international arbitration."
Prior to joining ICC in 2012, Ms Filipic worked as a clerk at the Ljubljana district court, as a legal assistant to Professor Martin Hunter at Essex Court Chambers in London, as an associate in the banking and finance team at Schoenherr Rechtsanwälte Attorneys at Law in Vienna, and as legal counsel at the Bank of Slovenia.
Ms Filipic holds an LLM in International Business and Commercial Law from King's College London (KCL) where she was a member of the first KCL team at the Vis Moot arbitration competition. She later coached the winning KCL team during the oral rounds of the competition in 2010. She is fluent in English, Italian, Spanish and French, and also speaks German, Croatian and Serbian.
The ICC International Court of Arbitration is the world's leading arbitral institution, helping to resolve difficulties in international commercial and business disputes to support trade and investment since 1923. Headquartered in Paris, the Secretariat of the ICC Court is made up of more than 80 lawyers and support personnel who provide individuals, businesses and governments alike with a variety of customizable services for every stage of their dispute.
Commenting on her appointment Ms Filipic said: "I feel privileged to be appointed as a member of the Secretariat's management to work alongside Alexander Fessas and Deputy Secretary General Ana Serra e Moura with whom I share a deep commitment to ICC. I cherish the opportunity to utilise my experience, skills and creativity in a new role and look forward to working closely with ICC case management teams in Paris, Hong Kong, and New York, supporting and helping redefine the Secretariat's work and ensuring that it continues to provide services of unparalleled quality."