World Chambers Congress
ICC signed memorandum of understanding with APB Speakers International
The ICC World Chambers Federation (WCF) has recently sealed a partnership with the American Program Bureau (APB) Speakers international.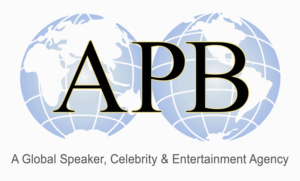 The partnership, the first of its kind, will give leading business and thought leaders the opportunity to join the 8th World Chambers Congress programme in Doha and further enrich discussions. With more than 50 years of industry experience, APB – founded by Robert Walker in 1965 – is one of the largest global speakers bureaus representing professional and celebrity speakers for association, corporate and non-profit meetings.
"We are excited about our new partnership with APB," said Peter Mihok, WCF Chair. "APB is a pioneer among speaker bureaus, with great ideas and an impressive list of world-renowned speakers. Through this partnership we hope to add even more value to our Congress by securing thought leaders in areas relevant to chambers and their respective business communities."
"APB is thrilled to be embarking on a strategic content partnership with ICC WCF," said Robert Walker, Chairman and Chief Executive Officer of APB. "Throughout my communications with Anthony Parkes, WCF Director, and his associates, I have found ICC WCF to be nothing short of creative visionaries – exactly the type of organization that APB strives to align itself with. I know that our organizations' shared passion for ideas will help the ICC membership achieve some of its greatest goals in 2013 and beyond."
The partnership between ICC WCF and APB will begin with the 8th World Chambers Congress, held in Doha, Qatar, 22-25 April 2013. The Congress is a unique international forum open to the global network of 12,000 chambers of commerce to share best-practice experiences, exchange insights, develop networks and learn about new areas of innovation.
Maelle Gavet, Chief Executive Officer of OZON holdings, and Alexander Likhotal, President of Green Cross International, are the first APB speakers confirmed for the Congress's plenary sessions. Dan Pallotta, President of Advertising for Humanity, is also confirmed as the special keynote speaker for the World Chambers Competition awards ceremony.
The Congress will also feature a high-level business summit hosted by ICC and Qatar Chamber of Commerce and Industry on 22 April. The ICC World Trade Agenda Business Summit will be a major milestone for the ICC Business World Trade Agenda initiative, which was launched in 2011, in partnership with the Qatar Chamber, to mobilize broad-based support for a proactive role for business in defining global trade priorities.
Read more about the 8th World Chambers Congress