Chambers services
ICC selected to assist EC in drive against tax evasion and avoidance
ICC has been selected to participate in a newly created platform established by the European Commission (EC) as part of its concerted drive against tax evasion and avoidance.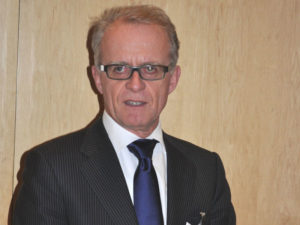 Chair of the ICC Commission on Taxation Theo Keijzer and Vice-Chair Chris Lenon will formally represent ICC in the Tax Good Governance, Aggressive Tax Planning and Double Taxation Platform.

The European Commission established the platform in a decision of 23 April 2013 (C(2013)2236) and on the same day launched a call for applications to select the member organizations of the platform. The selection recognizes ICC's long-standing expertise in the field of international taxation and its policy advocacy work for the global business community.
The platform will assist the EC in preparing its report on the application of its recommendations regarding measures intended to encourage third countries to apply minimum standards of good governance in tax matters and on aggressive tax planning. It will also facilitate dialogue and exchange of expertise in these areas, which can feed into a more coordinated and effective EU approach against tax evasion and avoidance. The platform will be chaired by the Director-General of the EC's Directorate-General for Taxation and the Customs Union Heinz Zourek. The first meeting of the platform is provisionally planned for 10 June 2013.